Over the past few years, working from home has become widely popular in various industries. Offering employees and companies endless benefits, many businesses have begun opting for a hybrid or remote approach. During the pandemic especially, employees across the globe have had to adapt to home life, creating their very own office space and personalised working environment. Whether staff are working from home twice a week or every single day, setting up a reliable and solid home office is crucial for productivity.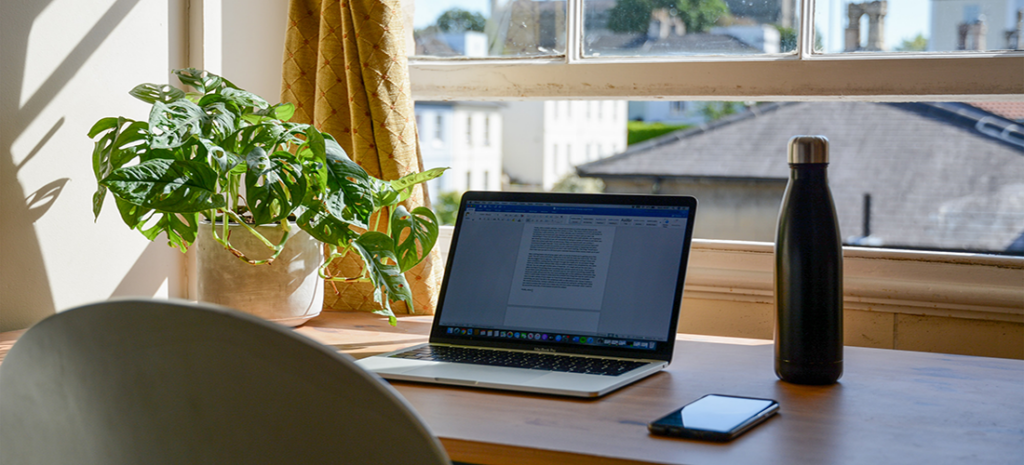 What makes a good home office?
Unlike a communal office, a home office is personal to you. So when it comes to designing a good home office, this can change from person to person. Whilst some employees might prefer to sit in a minimalist, simple space, others may thrive off colour and creativity. There are however a handful of aspects which every home office should incorporate, no matter the design or preference. Features such as comfort, privacy and organisation are all things which could affect one's ability to work. Here are 5 home office essentials which tackle these issues first-hand.
5 home office essentials
Comfortable seating
Purchasing and using comfortable office furniture should be one of the first thoughts when it comes to working from home. The chair you're using can have huge effects on both your comfort and productivity when at work, not to mention potential health issues in the future. When it comes to an office chair, this piece of equipment needs to be personalised to you. Opting for an adjustable chair which caters to your height and positioning is always recommended, ensuring it fits well with your desk and office space.
Technical equipment
Technical equipment can include a whole range of things. Ensuring you're equipped with accessories such as a laptop stand, mouse pad or spare keyboard can have more of an impact than you think. Using accessories such as a laptop stand will ensure you're in line with your PC throughout the day, helping with neck pains, eye strain and back positioning. Similarly, a mouse pad can sometimes come with wrist support. A simple way of protecting your joints.
Privacy
Whilst some people thrive in a chatty working environment, networking in an office full of like-minded people is quite different to chatting with those at home. Although it's essential to take some breaks and get some socialising in, having privacy when working from home is crucial for concentration levels. This doesn't necessarily mean locking yourself away in the spare room for 8 hours. But more so ensuring you have a place to go where you can have complete silence and privacy. This is important to consider when having meetings, one-to-ones or training sessions.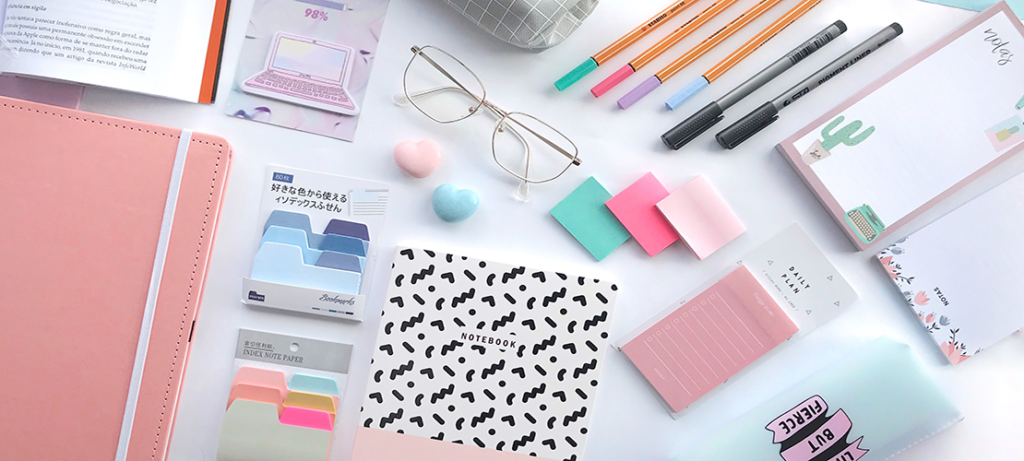 Essential stationery
Stationary is probably one of the first things that come to mind when thinking about offices. Whether it's a huge corporate office or a small home office, stationery is essential for a number of reasons. Ranging from spare pens to a printer, filling your home office with essential stationery will keep you organised and make sure you have everything you need. Stationary is also ideal for making a space your own and keeping your work fun.
Interior design
One of the best parts of a home office is the design process that comes with it. There's no doubt that the space you're working in can have huge effects on your mind and focus levels, so making this space aesthetically pleasing can assist with a successful working day. The interior aspects of an office can include features such as colours, accessories, artwork, furniture, lighting and ergonomics. As this is your own office, you have complete freedom to design it however you like. Covering this aspect at the start will also ensure you're not getting a sudden urge to decorate halfway through a working day.
Find Out More
Need help or advice with anything we've mentioned above? Advanced Commercial Interiors has been helping businesses reimagine their office and commercial spaces since 2009. Based in Nottingham, we cover the UK, including Derby, Birmingham, Leicester, and Manchester.
From small re-fits to something a little more ambitious, drop us a line on 0115 697 1740 with your project enquiry and we'll be in touch.