There isn't a single action that could take place in any business if an effective form of communication wasn't in place. From having conversations in person to replying to emails or social media messages, there are endless ways we all use to communicate in the modern age.
However, the availability of so many communication channels doesn't mean that things are always plain sailing.
In today's post, we will be covering 3 ways you can improve your workplace communications so that you can run a more effective and successful business.
Communication When Working From Home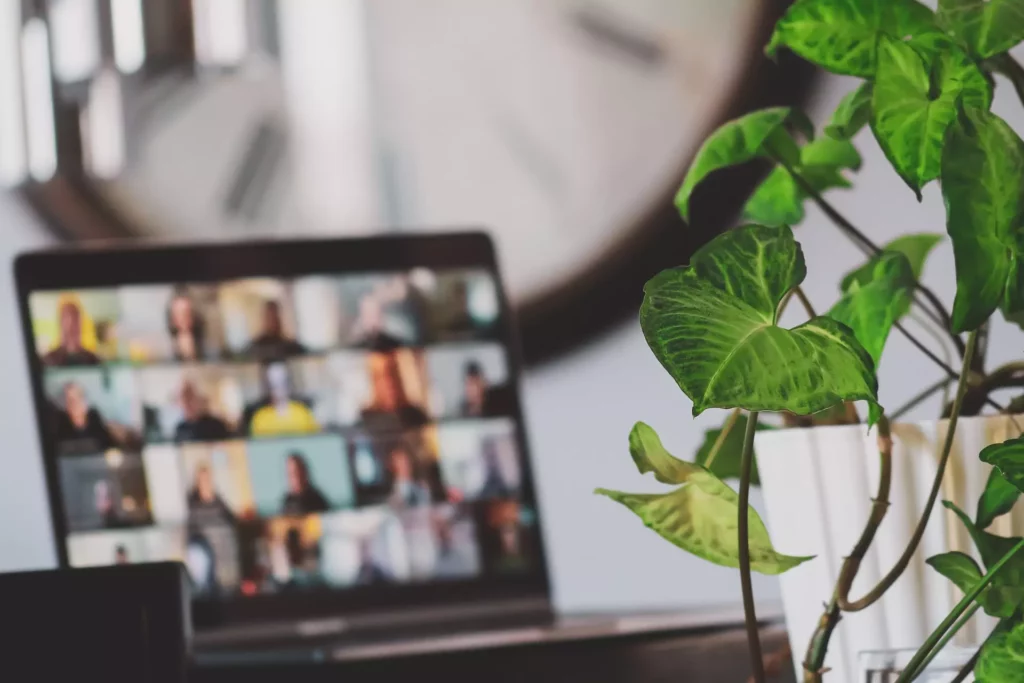 How can working from home impact workplace communication?
Working from home is something that most businesses will be accustomed to now, even though it was sprung on everyone unexpectedly. Before then, the format of working within a physical office space was fully understood whether you were interning or managing within the team.
While WFH undoubtedly offers a lot of benefits including a lack of commute and reduced emissions for the environment, some areas still need ironing out for most businesses.
Firstly, when communicating over digital means alone, it can be difficult to judge the tone or context of conversations. Spontaneous chats at a colleagues desk have been replaced with long-winded emails or pings over Slack, which calls for a thorough approach to make sure no details are missed.
Burnout is also another issue employers need to be mindful of, since clocking off does not happen when staff physically walk out of the door anymore. Hence, communication should take place within office hours wherever possible including Zoom meetings, phone calls, emails and chats on messaging platforms.
Can be tricky to keep track of different messaging platforms
Dependent on everyone having a good connection
Difficult to judge the morale of team over digital means
Lack of boundaries between start and end of the day can mean emails are being sent outside of business hours
The environment lacks the formality of a workplace which could make it difficult to retain professionalism for some staff
In-Office Communication
Within an office, environment communication is at the heart of productivity. However, it is often the case that little thought has been put into the design of the room itself, leading to difficulties in communication. This can either be because staff aren't grouped effectively, or the space inhibits conversation or interactions.
Many different things take place within an office and each aspect needs to be accounted for. For example, general computer work, meetings and client interactions. If your team cannot collaborate with their own and different departments to complete each of these tasks, then the potential of your business may be limited.
Instead, look to create immersive spaces that allow for independent and group work such as a mix of lounge areas and meeting rooms. It's also important to have zones that allow for confidential discussions or client meetings, especially in busy areas of the building. All of these will allow your employees to focus on the task at hand, with clearer communication arising as a result.
Different personalities/communication styles
Impractical positioning of desks
Lack of physical collaboration space
A mix of digital and in-person communication to balance
How to improve external communication
Communicating with clients isn't the same as conversing with your employees. Depending on the nature of your work, your communication may need to be relayed sensitively so that GDPR is not breached. Likewise, the content of phone calls or emails may need to be more simplistic in nature when not communicating with specialised members of your team, so that the information is presented in a way your customers understand.
There is also the need to reply to customers promptly and efficiently, ensuring the way the communication is handled represents your business in a professional light. This requires training to ensure consistency across your team.
Let's not forget that in a sales environment, your communication must also look to promote your products in a positive light. To achieve this aim, employees need to be knowledgeable and confident when describing their products and services to the public, especially when someone has inquired about your business.
Communication coming in from several channels (i.e letters, phone, email and social media)
Tone will be more professional versus in house communication
There is sometimes a need to protect certain types of information relating to how the company or procedures work
GDPR restrictions
Feeding the customer information back to the right member of the team
Possible different time zones
Responding to customers promptly
Office refurbishment solutions across the UK
Are you looking to improve the communication within your office? Nailing your office design in terms of its layout and features is a great foundation for any productive environment, especially within offices.
Advanced Commercial Interiors has been helping businesses reimagine their office and commercial spaces since 2009. Based in Nottingham, we cover the whole of the UK including Derby, Birmingham, Leicester and Manchester.
From small re-fits to something a little more ambitious, get in touch 0121 339 5910 with your project enquiry and we'll be in touch.