Remote work offers employees maximum flexibility and independence in terms of hours, location and work-life balance. However, the issue of staying motivated is on many companies' and workers' minds. With a lot of thoughts about working from home as distracting and unproductive, remote businesses are now taking extra care to ensure their staff are feeling inspired and stimulated when working remotely. When employees aren't faced with commute times and office distractions, their time to work and concentrate excels.
Of course, there are some challenges such as being isolated or the lack of communication, however, if you can implement a solid working-from-home strategy, this can be a great way to boost productivity and create an enjoyable, successful workplace.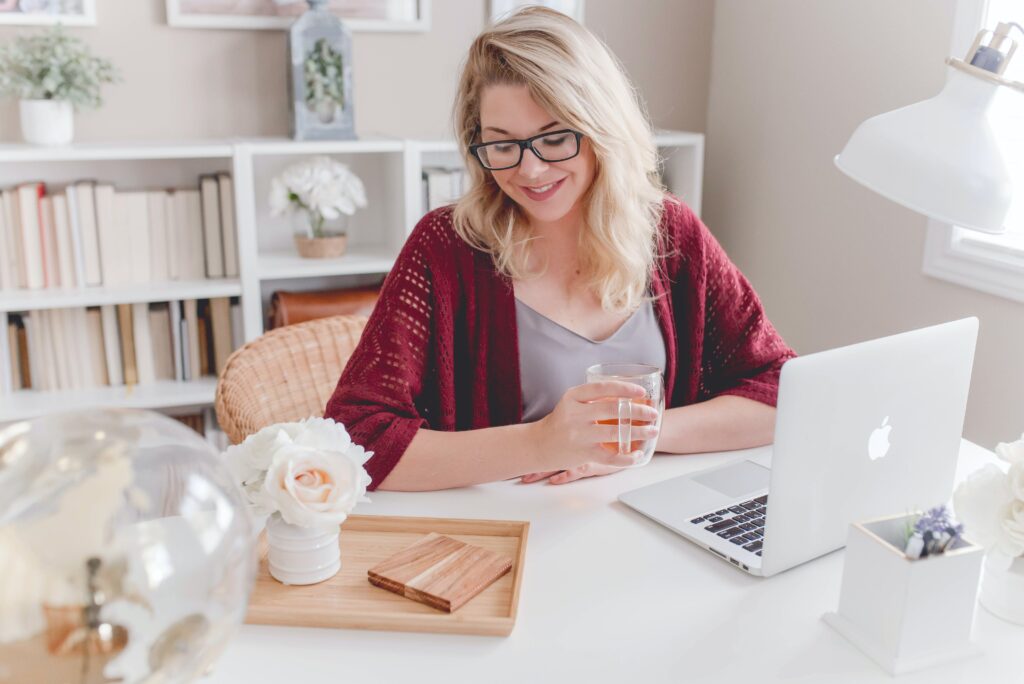 Improving productivity in remote workers
With so many new technologies out there, creating a remote workplace has never been easier. It's also never been easier to be more productive while working from home, in a cafe or even on holiday. By having clear expectations from the start and keeping on track of employee progress, working from home can be the ideal solution for many businesses. Here are a few simple ways to improve employee productivity when working remotely.
Frequent communication
One of the main issues that come with remote or even hybrid working is restricted and limited communication. This aspect of a business is essential for productivity, workplace morale, relationships and general health and wellness. Thanks to modern technology and online portals, it is now easier than ever to stay in touch with remote workers, no matter where they are. Communication could include a weekly video call, a daily message, phone calls or group chats on apps such as slack or teams. Staying connected with employees and co-workers will not only limit the feeling of isolation but will also ensure work is being done correctly and efficiently.
Staying on top of physical and emotional well-being
To increase productivity, employees' physical and emotional wellness must be in a good place. Employees who feel comfortable, supported and understood in their workplace are more likely to produce well and engage in their work. Many workers feel remote routines have a negative effect on their well-being as they find themselves alone for most of the day, stuck inside one room. However, there are a number of ways to help, including providing gym discounts or group sessions, healthy food advice, encouraging lunch breaks, mental health resources or 1 to 1 counselling.
"It's important to support remote employees' sense of well-being and fulfilment in their roles and as a fully remote agency I've learned that employee well-being can make or break the company. Some of the best tips I'd share are to make sure that you have weekly check-ins or team meetings, grant remote employees time off every few months for them to relax and reconnect with themselves plus give remote employees the flexibility of working from anywhere and choosing their own schedules, this will keep your workforce happier overall!"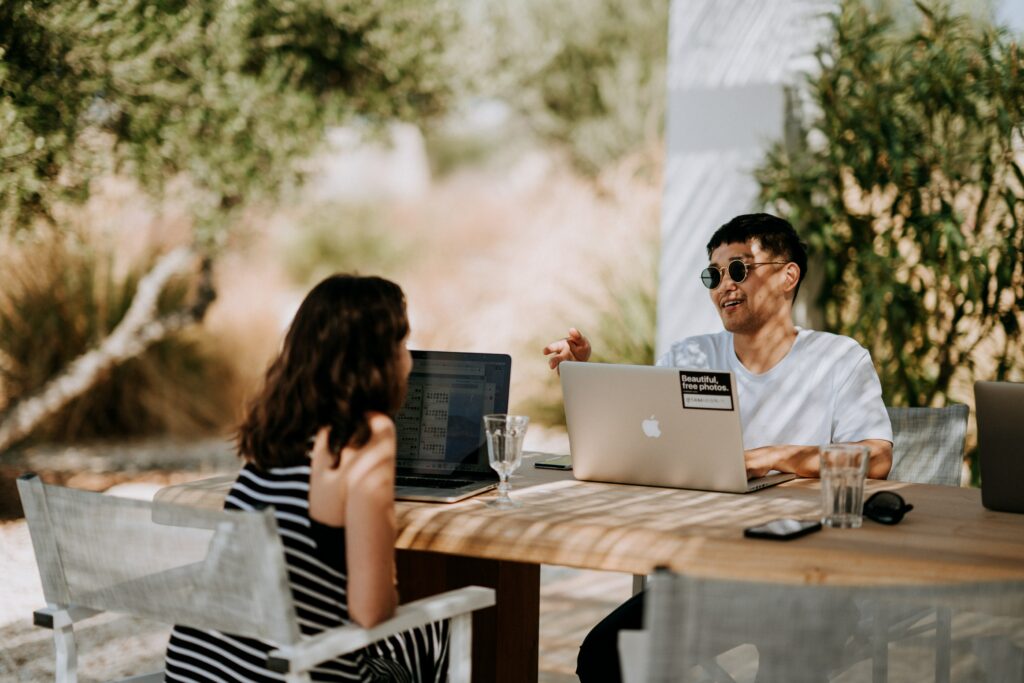 Tracking performance
In a remote workplace, the results outway the hours when it comes to workload. People opt for this routine for flexibility and freedom so tracking their performance over the hours spent is a good way to also track productivity. Having this outlook will keep employees motivated and comfortable, enabling them to work in a way which fits into their lifestyle. You can then create a more productive and successful workplace by shifting your focus from time to performance.
Setting goals and targets
By presenting a clear insight into what needs to be accomplished, employees will be able to create a schedule and routine to complete all their tasks. Setting targets or goals can often be seen as an incentive and goes back to the point of focusing on performance. These goals will also allow workers to organise their working day, boosting productivity and focus. Many workplaces will then reward employees if certain targets have been achieved, for example, an early finish on a Friday to boost productivity even more so.
Visual representation
Creating visual content and using visual representation tools is a key way to engage with remote workers and deliver working examples or projects in an interesting and motivating format. These formats are also ideal for creating a team or collaborative work as they can be easily accessed by everyone. This not only helps with communication, teamwork and productivity but can also be a lot more informative and valuable in terms of tasks within a digital workplace.
Virtual meeting rooms
Including a successful and productive meeting room for remote workers will ensure people are staying connected but the professional chats are still being had. Virtual meeting rooms such as Zoom will create the classic meeting room feel, allowing employees to share ideas, find inspiration from others, work collaboratively and stay on top of business developments.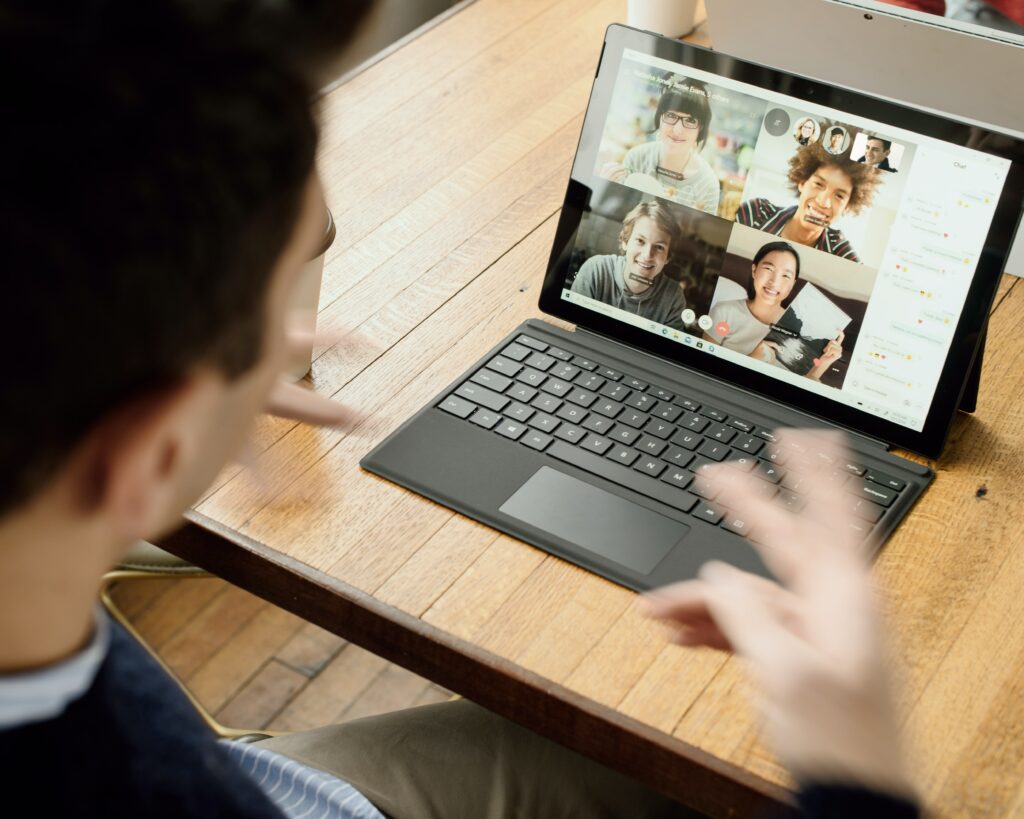 Here are a few more ideas if you're looking to boost your employee's productivity.
Host monthly events or gatherings
Provide home office equipment
Organise monthly reviews
Provide workers with mentors
Employee benefits
Bonuses based on performance
Build your ideal workspace with ACI
ACI is based in Nottingham, covering the whole of the UK including Derby, Birmingham, Leicester and Manchester. We've created a wide range of office design solutions for our clients across many different industries. Our work is completely tailored to each client, so whether you know exactly what you have in mind or if you'd like our experts to point you in the right direction you're in the right place.
Give us a call on 0115 939 7572 or drop us an email with your project enquiry and we'll be in touch.