Office Fit Out & Refurbishment across Derby
Helping you design an office environment that your staff can flourish in
Office Design, fit out and refurbishment across Derbyshire
Creating an inspiring space for your Derby business
Dealing with us couldn't be simpler. Our Office Fit Out service In Derby includes:
Free survey, advice, space planning and CAD plans
Free compliance checks for Building Control and Fire Compliance
Full turn-key service from start to finish
Call us on 0121 339 5910 to discuss your office interior design needs and we'll be happy to answer any questions you may have.
How our office fit out service works
Making sure you've chosen the right contractor for your office fit out is important, we understand that. We'll work with you to decipher everything you're looking for and outline our plan so you can be sure you're making the best decision for you.
Our expert office design team will take the site surveys and create bespoke CAD plans before you sign any contracts. You can visualise what your office could look like if you decide to work with us. We can even make any changes that like to see.
Once you've confirmed the plans, we'll start the project and keep you up to date with how its going, ensuring that it's completed on time and within budget. We'll do our best to be tidy, especially if your employees are using the office while we work.
Ofter your fit out project is complete, your dedicated project manager will ensure that all of the workmanship is up to our standards. We'll then take you around the space to make sure that you're happy with the finished product.
Our office fit out services across Derby
We offer a range of commercial interior services throughout Derbyshire, including refurbishment, office fit out, partitioning and mezzanine floors.
Whether you're in need of a more industrial fit out or you'd like a plush space for your team to work, our interiors team will design and build everything you your specification.
We have a team of experienced professionals who will guide you through the whole fit out process, ranging from initial designs to installation. Using the highest quality materials, fixtures and finishings, we work to create an inspiring and modern space for businesses to grow and employees to enjoy!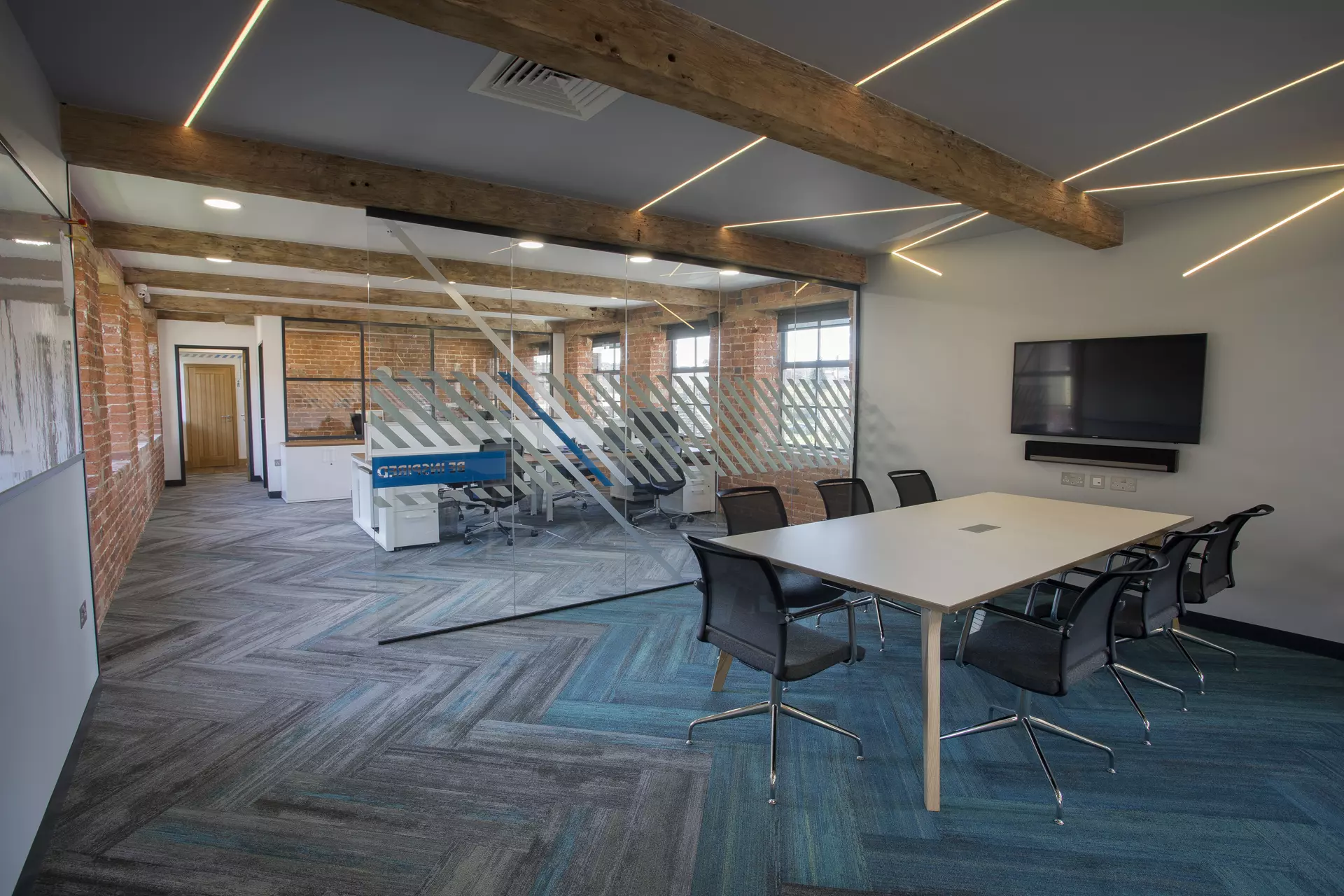 Commercial office fit outs and refurbishments
When undertaking an office commercial fit out project, it is essential that you choose an experienced team that understands your business and needs. These projects come in many shapes and sizes, from a small local office to a cat a solution for a large corporation which welcomes thousands of staff and visitors. We also understand that commercial design is all about aesthetic, practicality, space and brand representation so have plenty of options in regard to how your office will look and feel inline with your business.
Are you a Derby business looking to modernise your office space? Get in touch with our team today on 0121 339 5910 and we'll get started!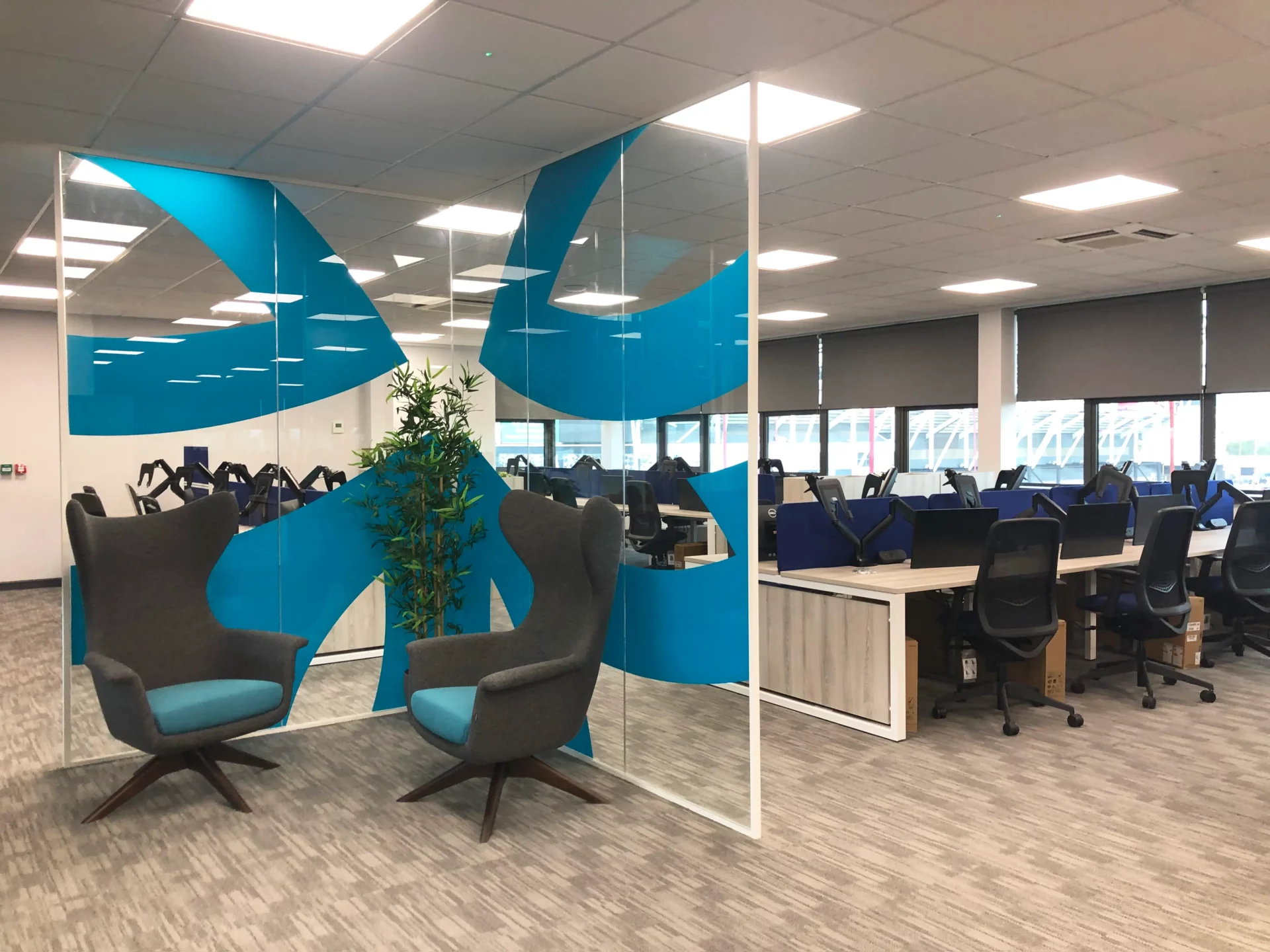 Helping companies large and small to create inspired workspaces since 2009