There are millions of workers worldwide who are now working remotely, in the comfort of their own homes. Offering flexibility, productivity and independence, remote workers avoid the hustle and bustle of morning commutes and thrive in their own space, whether that be in their family house, holiday home or local coffee shop.
Depending on the job and responsibilities, working remotely can also mean investing in equipment, softwares and office tech to make the environment office-like and effective. As a remote workplace, you may also question whether or not as an employer you need to provide certain items and how you can support your staff through their working day. Here's everything you need to know about providing support and equipment to remote workers.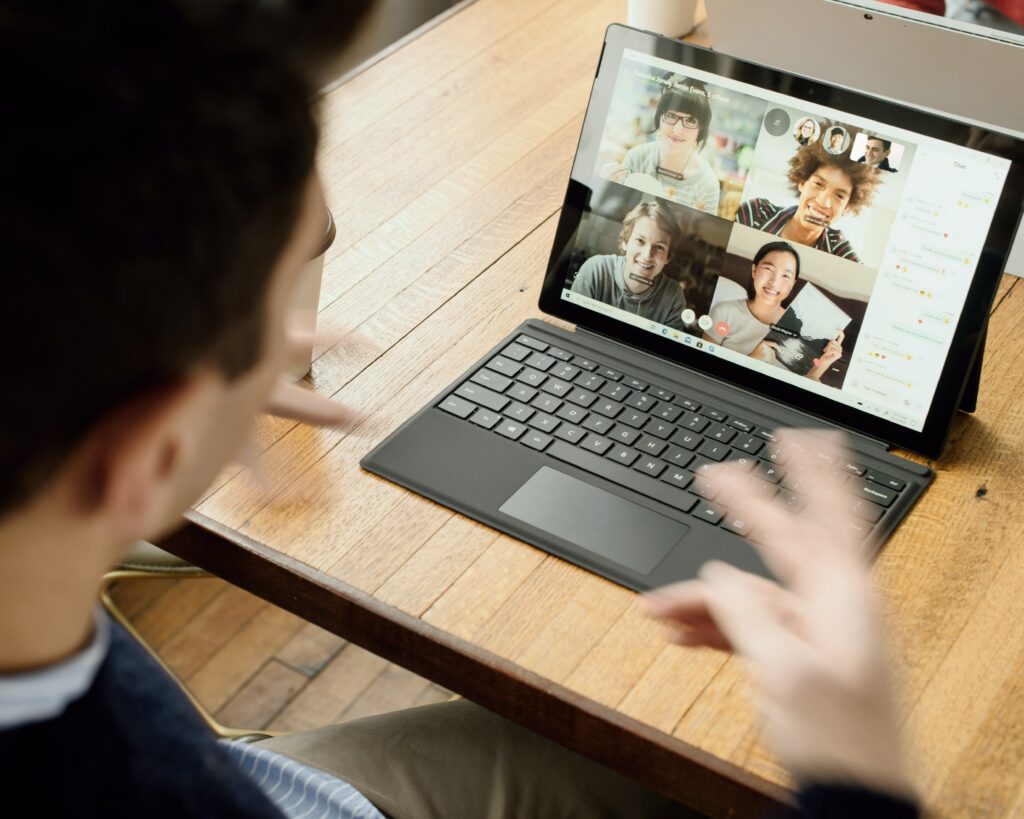 Do employers have to provide equipment for remote workers?
There isn't really a straightforward answer on whether or not employers have to provide remote workers with their at-home equipment as there is no legal obligation in place. However, from a business perspective, ensuring that your staff have everything they need will ultimately result in higher productivity, results, better communication and efficiency.
What you do and do not provide is ultimately down to you as a business and will also depend on how generic or advanced the equipment is. Most remote employers will provide the basics such as a phone or computer whilst others will go the extra mile and provide items such as high-speed internet, ergonomic accessories, headsets, monitors and office furniture.
It's also important to remember that employers have a responsibility of care and must ensure that the health, safety and welfare of staff are met and obtained through remote work. As a result of this, many businesses feel it is their duty to send out items such as back supports, wrist rests, adjustable seating and anything else that makes working from home that extra bit comfortable.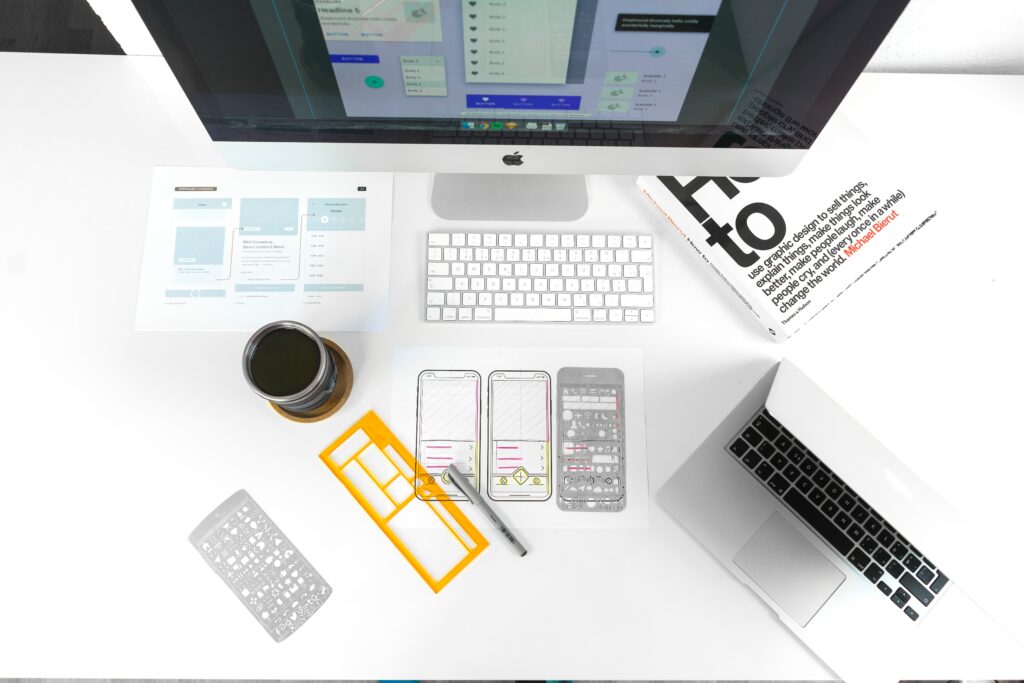 What are the options?
Knowing what and how to provide remote workers can be difficult as you have to decide what works best as a company, what makes financial sense and what works for the employees. Depending on the line of work, there are a number of ways you can go about organised equipment and stationary and these typically come under these 4 options.
Option 1: Providing all office equipment
Providing all office equipment might mean different things to different people, but this option includes providing everything they would have if they were working full-time in a business-owned office. This might include equipment such as a PC/laptop, monitor, mouse, keyboard, charging cables, laptop stands, stationary and notepads, headset, printer, swivel chair, desk and draws. Plus anything else specific to business needs.
Going down this route provides a number of benefits to both the employer and the employee. Firstly, it offers businesses control over the equipment being used which can make it easier when it comes to compatibility, data sharing, maintenance, tech support and security. It also creates a comfortable, effective environment for staff to work in which results in their satisfaction and quality work. This option can however be costly depending on the amount of staff and also includes the responsibility of getting it there, setting it up and getting it back in case someone was to leave the company.
Option 2: Providing the basics
For most office jobs, the basic equipment that they require would be a laptop, laptop equipment and potentially an extra monitor and these are also essential when working remotely. Many businesses might not have the funds or resources to provide every piece of equipment, so can opt for the basics instead, ensuring that staff can get their job done efficiently using the correct softwares and devices. This is a lower-cost option and also reduces issues such as set-up and delivery fees.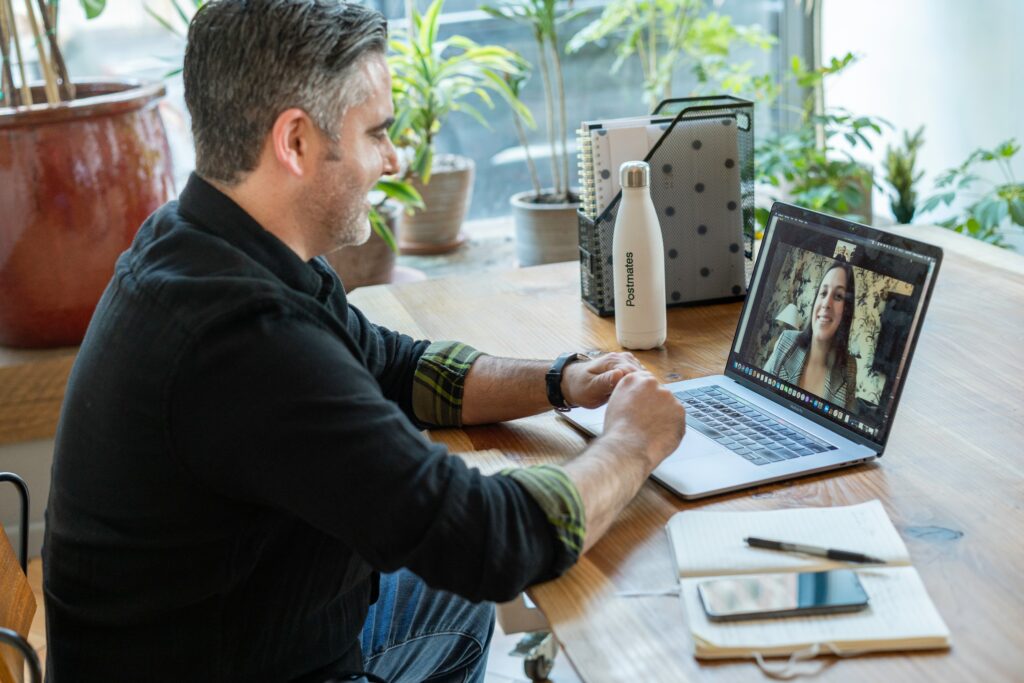 Option 3: Setting up an allowance
A business will be made up of many different team members, all requiring and benefitting from different things, which makes setting up an allowance scheme an easy option for flexibility. What one employer might find useful, another might not necessarily need, so offering a set amount to spend for each staff member will allow them to buy what they need, get it delivered on their own time and use business funds effectively. When choosing this option, most businesses will set certain criteria to meet in terms of softwares, quality and models to ensure everyone is purchasing similar products.
The main drawback of setting up a tech allowance would be tech support challenges as every employee will have different needs and potential issues, however, if a criteria is in place, this could reduce this.
Option 4: Bring your own policy
Although this comes with no business expenditures, allowing staff to buy their own equipment could result in larger costs in the long run. Businesses will lack control of the equipment used, meaning maintenance, security, support and repairs can be costly. Many small firms or start-ups may benefit from this option if they have limited overheads and not much money to spare, however, once the company grows, you'll want to know exactly what's going on and ensure that employees are working effectively and efficiently.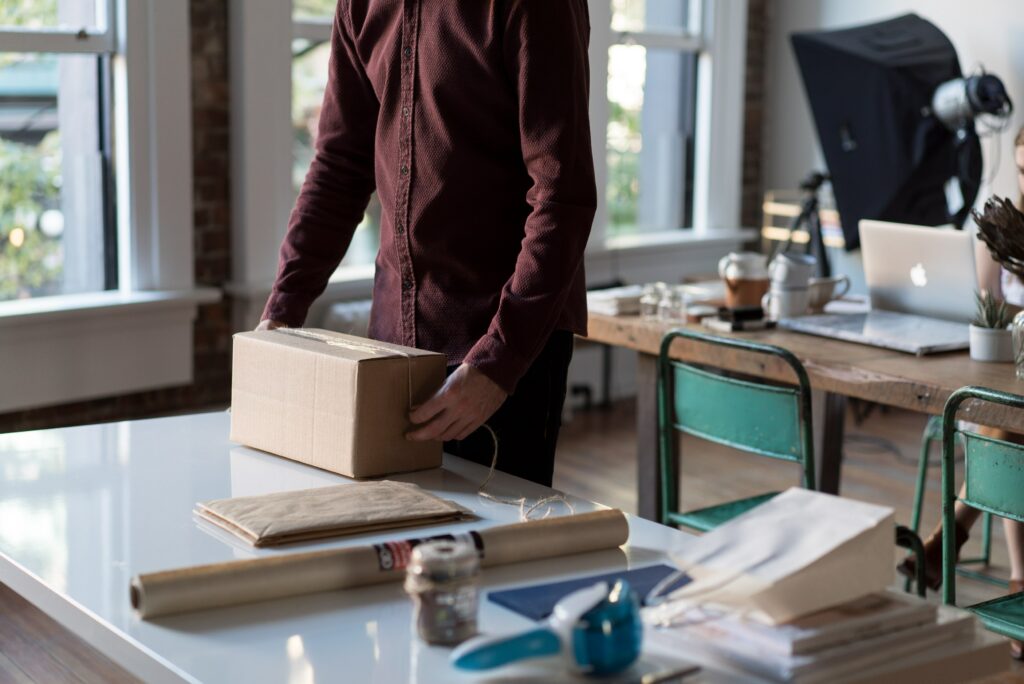 The benefits of providing equipment for remote workers
Investing in equipment for remote workers can provide benefits to both parties. Providing employees with adequate working methods and ensuring a business is running how it should with good results. Here are a number of ways in which providing equipment for remote workers can benefit you, your business and your team.
Reduced maintenance and repair costs
Improvements in well-being and mental health
Company morale
Data sharing and connected networks
Build your ideal workspace with ACI
Looking to create a new, modern workspace for your employees to thrive in?
ACI is based in Nottingham, covering the whole of the UK including Derby, Birmingham, Leicester and Manchester. We've created a wide range of office design solutions for our clients across many different industries. Our work is completely tailored to each client, so whether you know exactly what you have in mind or if you'd like our experts to point you in the right direction you're in the right place.
Give us a call on 0121 339 5910 or drop us an email with your project enquiry and we'll be in touch.