Colourful, dynamic workplaces have become a popular aspect of office design as companies and businesses tune into the importance of emotional well-being and employee satisfaction. As colours come with a range of connotations and deeper meanings, incorporating specific colour tones into branding, decor and office accessories represents the company and creates a modern, vibrant place to work.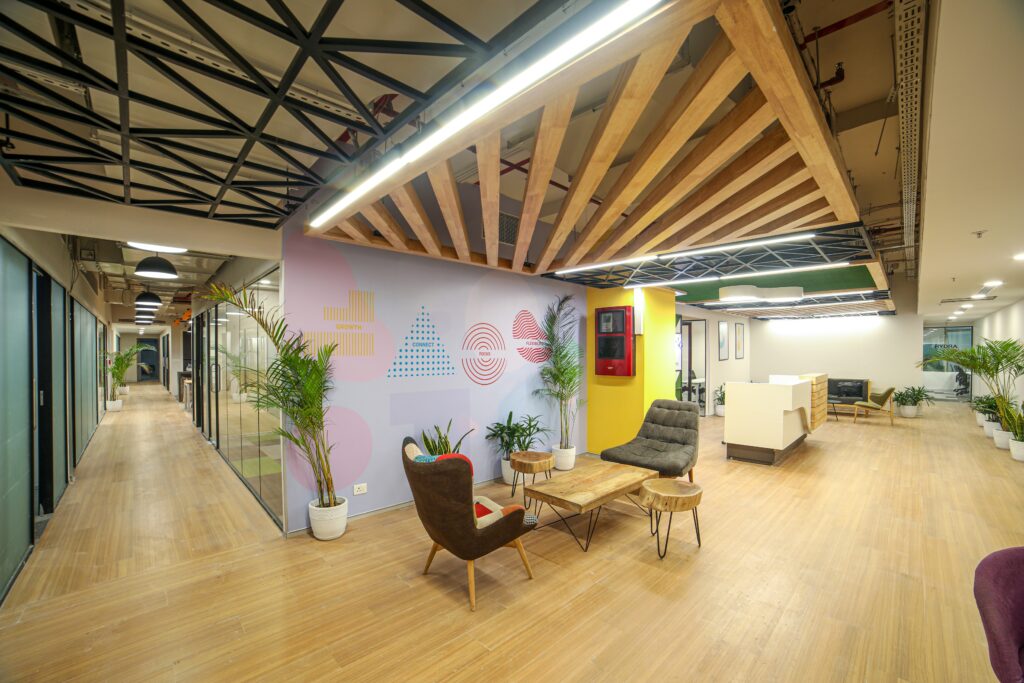 Psychology behind colour
Color is an influential communication tool and can be used to represent action, moods, and physiological reactions. Certain colours have been associated with increased blood pressure, increased metabolism, and eyestrain. The colour palette and tones selected by a company can have a major impact on elements such as employee productivity, workplace wellbeing and daily emotions. Many companies now aim to plan and design workplaces that not only reflect their brand values and culture but also a place that tailors to their employee's wants and needs. Office design has become a strategic branding tool and the colours chosen is a huge part of this.
Here are just a few examples of colours and their connotations.
White: The colour white can feel fresh and clean and is often linked to a sense of youth and modernity.
Black: Often described as a powerful colour, with mysterious, and even ominous feelings behind it.
Red: Red is a bold, attention-grabbing colour which represents power, action, and confidence.
Blue: People often convey blue as the colour of stability and safety whilst lighter shades of blue can also have a fresh, natural feel.
Yellow: Yellow is often referred to as the happy colour and is known to radiate happiness and positivity.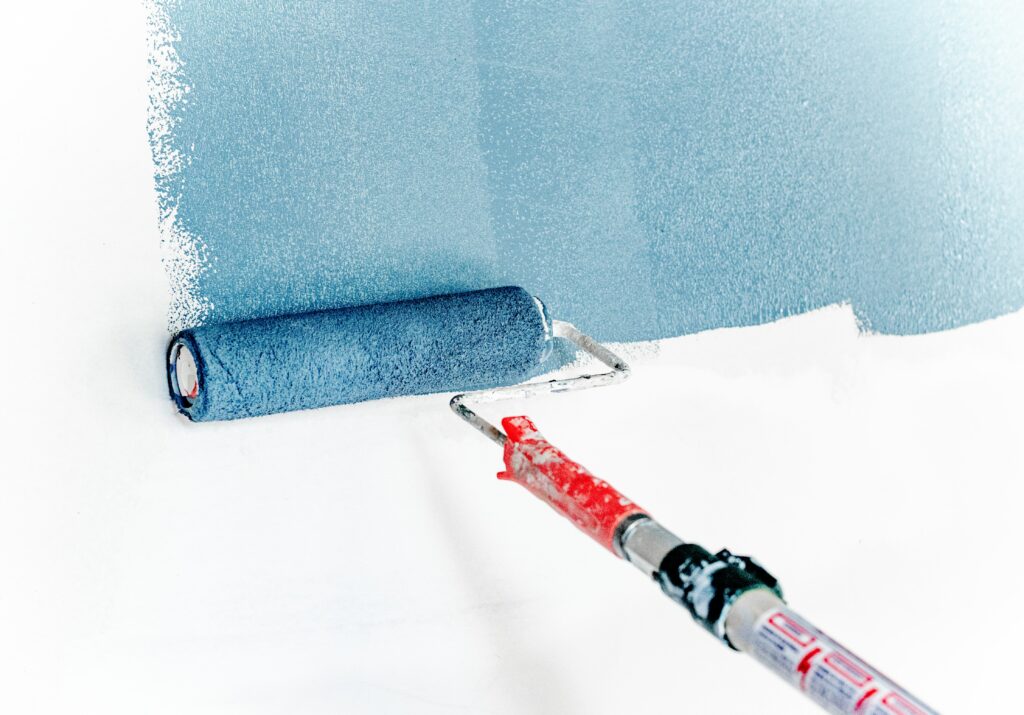 Colour trends in office design
Office design professionals have found that colour choices can positively contribute to workplace happiness, productivity, and physical health. There is also a deeper understanding of relationships between elements such as lighting, textures, furniture and company culture which work alongside office design and the decorative theme. The key is to create a balanced space that represents the company and forms a safe, motivating place. Let's take a look at the feelings and uses of colour in workplaces.
Blue is a popular colour palette as it can have a positive impact on productivity and compliments the use of open-plan workspaces.
Yellow can inspire increased levels of creativity and is seen as a positive choice for offices, schools and collaborative areas.
Red is more commonly selected for break-out areas and smaller meeting rooms due to the power and boldness of its finish.
Green can have a calming impact which reduces fatigue but also radiates positivity.
White can make areas appear larger and fresh but are typically accompanied by other colour schemes.
When it comes to trending colours, modern-day offices are all about making their workspaces inspiring, moving away from blacks, greys and whites and opting for a pop of colour which motivates employees and reflects the business values. Companies across the globe are designing their offices in bold colour tones, wallpapers, geometric shapes and art in order to encourage collaboration, productivity and efficiency.
Advanced commercial interior office design
Looking to create a fresh perspective as your employees return to the office in 2022?
ACI are commercial workspace designers based in Nottingham, and we cover the whole of the UK including Derby, Birmingham, Leicester and Manchester. We've created a wide range of office design solutions for our clients across many different industries. Our work is completely tailored to each client, so whether you know exactly what you have in mind or if you'd like our experts to point you in the right direction you're in the right place.
Give us a call on 0115 647 7429 or drop us an email with your project enquiry and we'll be in touch.