Customers are visual beings, and seeing something rather than just reading or talking about it is always preferred. Customers and visitors crave an enjoyable, memorable shopping experience that begins from the moment they enter a store until it's time to go home. Retail design can not only help to strengthen the customer experience and imprint a positive memory but also increases customer loyalty and boosts the company's reputation.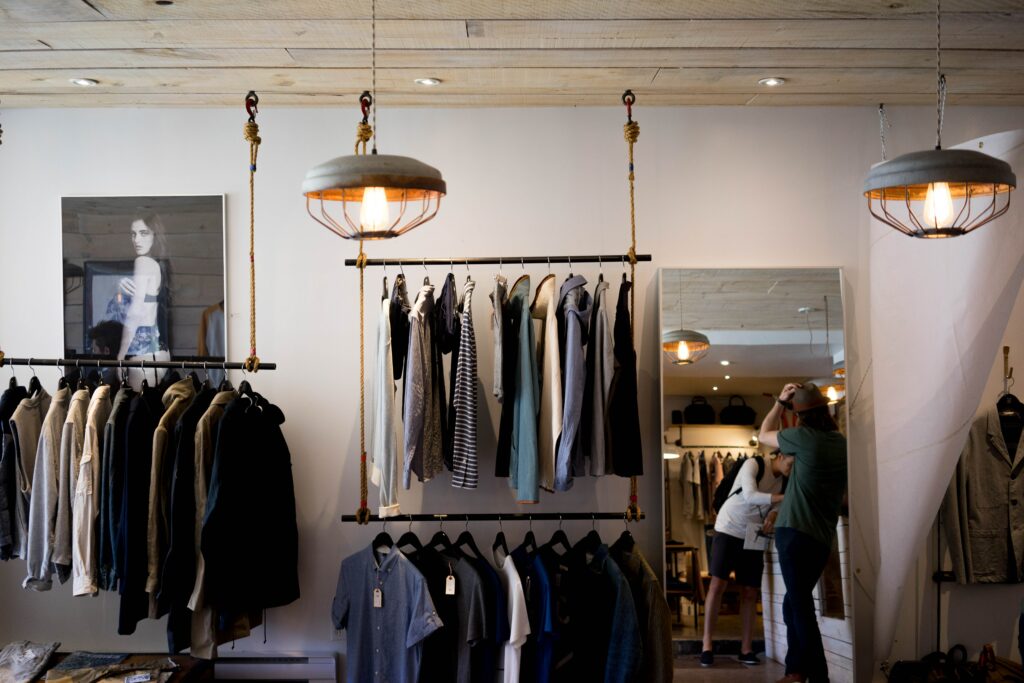 Key elements of good store design
Retail and store interior design provide more value than just aesthetics and good looks. It helps customers navigate through a store with ease, can influence purchases and increase customer retention. Here are just a few features which make good store design and also have a positive impact on customer experience.
Visual Merchandising
Visual merchandising is a core attraction that attracts customers to your store whilst also offering organisation, seasonal highlights and easy shopping. Making sure you're on top of your visual merchandising game not only highlights specific items in a store but can also form themes and styles for the whole store to follow.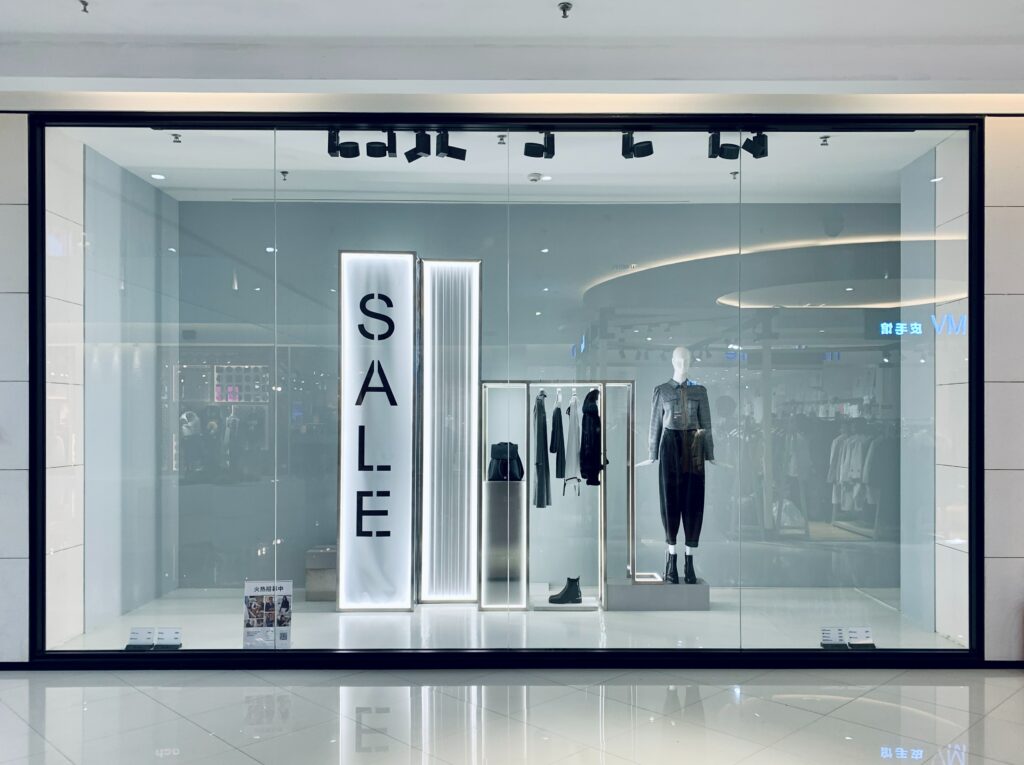 Transition area
Following a store entrance, there is typically a transition area where customers can stop and quickly look around. These areas are then followed by signs and instructions to drive them further or customer support to greet them and help them find what they are looking for.
Seating area
Seating areas are ideal for customers who just need a quick pit stop or rest. These places are also ideal for personal shopping experiences or support. Many larger stores implement seating areas into their stores to give a homely, welcoming feel by incorporating sofas or fabric seating.
Lighting
Lighting is one of the most important features when it comes to designing retail sectors and stores. Ensuring you're investing in good quality lighting will not only inspire customer journeys but is also vital in terms of how your products appear and the general feel of the store.
Colour choice
Although colour choice will be closely linked to branding, the colours used to decorate a store can influence customer psychologies and moods, linking back to the colour theory.
Choosing colours for walls, flooring, furniture, washrooms and fixtures can all contribute to how the store makes employees, employers and customers feel.
Customer emotions associated with colours:
Yellow: Friendliness, happiness, youth
Orange: Fun and energetic
Red: Anger, passion and urgency
Green: Growth, harmony, nature, fresh
Blue: Security, trust, wisdom, tranquillity
White: Holiness, peace, cleanliness, simplicity
Black: Luxury, glamour, secrecy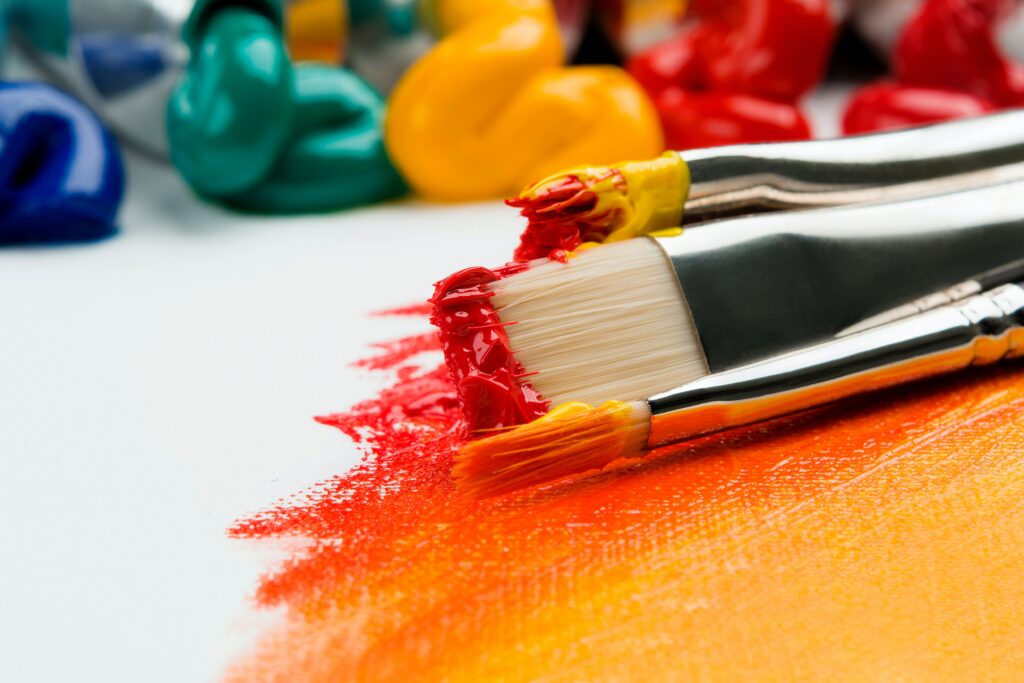 Why is store design important for customer experience?
Some key questions to consider before designing a store are is it easy to navigate? Will your customers feel comfortable? What's the first thing you want customers to see? How can you best present your products? Essentially, it is all about making a good first impression and ensuring those customers will want to return. Store designs can also help to convey brand identity and values whilst connecting with your desired target audience.
Tips for retail store design
Create an eye-catching window display
Invest in fancy décor and digital signage
Utilise visual prompts e.g. furnishings, windows and lighting
Create clear signage and customer navigation
Invest in good quality technologies for checkout areas
Organise sales or seasonal areas
Decorate according to brand values
Whether you're opening a new business venture or redesigning your current store, you should already understand your target audience and local demographic. By doing prior research into their wants, needs, requirements and expectations.
Retail fit-out by ACI
Choosing a Retail Fit Out contractor for your new premises is a very important decision and is something that should not be rushed into! Let our experienced team here at aci™ guide you through the process! We cover interior design, retail shelving and warehouse solutions.
Dealing with us could not be simpler, our service includes a free site survey and CAD plans for your fit-out, free compliance checks for Building Control and Fire Compliance, and we offer a full turn-key service from start to finish!