Communication and innovation in the workplace require a good level of collaboration and meeting rooms are a huge part of this. A meeting room is a space which allows for creativity but also a sense of privacy and comfort for both the employee and employer. A modern meeting room is more than just four walls, chairs and a desk. Office meeting room design is now centred around technology, placements, collaboration and commercial design and is seen as spaces which should be enjoyed and inspiring.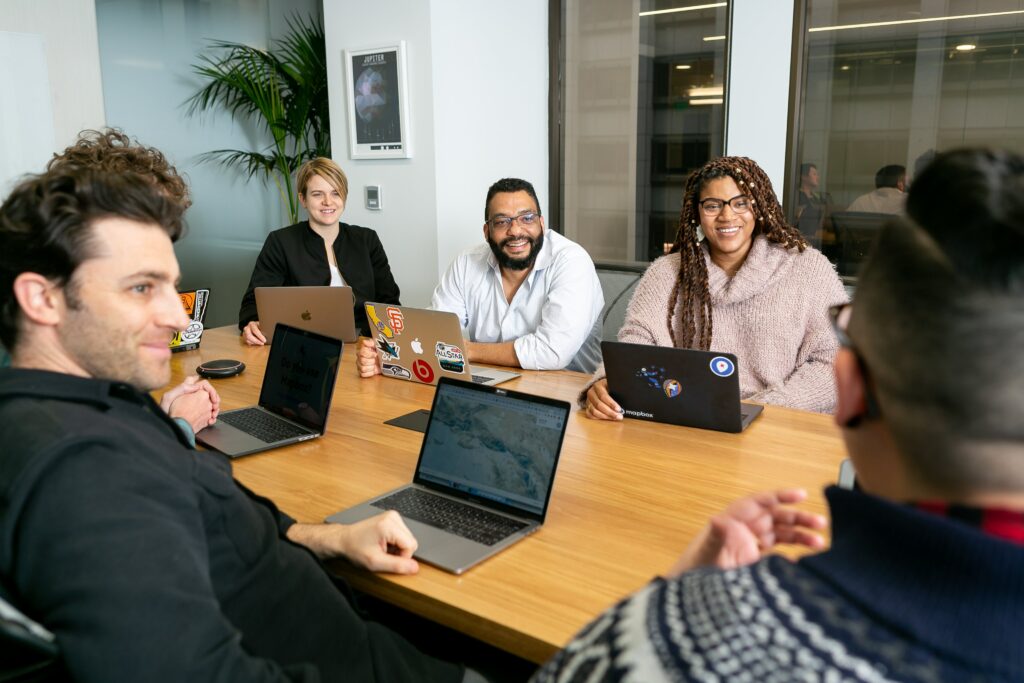 How to design a successful meeting room
When designing or refurbishing an office space, meeting rooms will be a huge feature that most companies require. Used for both internal and external meetings, conferences or presentations, different companies will have different requirements which they believe lead to a successful meeting room. Here are just a few steps on how to create the ideal office meeting space.
Employee feedback and requirements
One of the easiest ways to design and implement a new space is to ask the user what they want or need. With so many businesses now opting for remote, hybrid or flexible work, the office environment must also accommodate these changes. Collaborative workspaces are also a huge trend at the moment, so employees might have new and unique ideas they'd like to incorporate into their meeting space. By gathering employee feedback you can ask questions such as what is the meeting room going to be used for. How often would you require the space? How much privacy do you need? What technology and equipment would you need?
Workplace technology
Most modern-day workplaces are flooded with technologies and new devices, including meeting rooms. Although this space might only be used for a few hours, technology is still crucial in terms of communication and creativity. Many employers are also now opting for remote meetings, using platforms such as Zoom or Teams, allowing them to connect with others in and outside the cooperation, no matter where they are. This has led to most meeting rooms being equipped with large screens/projectors, monitors, speakers and soundproofing. Other technologies found could include AI or security gadgets which are often referred to as smart meeting rooms.
Flexible furniture
Investing in flexible furniture in a meeting room can mean complete versatility and freedom when it comes to arranging a 1-1, group discussion, conference or interview. Meeting rooms are used for all types of things, so the furniture inside might not always be fit for purpose. There are now many options when it comes to flexible furniture which makes it easy to accommodate larger numbers of people or create open space. Flexible furniture includes things such as flip-top tables, stacking chairs, partitions or adjustable desks.
Comfort and ergonomics
Some employees might have back-to-back meetings all day, meaning they're restricted in where they can go, where they can fit and how they work. That means the comfort levels in a meeting room must accommodate employee needs and meet standards such as workplace ergonomics. An uncomfortable meeting room can lead to distractions, irritability and low mood so must be comfortable both physically and visually. Adding accessories such as adjustable chairs or comfortable sofa areas can create a more inviting space that workers won't mind spending their days in. Many companies are now choosing to host smaller meetings in breakout areas to meet this comfort level and reflect a sense of relaxation and sociability.
Privacy
The whole idea of a meeting is that it involves certain people at certain times and is typically a private discussion about both work and nonwork-related topics. That means that a successful meeting room must include a sense of privacy. Companies generally place meeting rooms at the end or in the corner of an office, equipped with features such as soundproof walls, closed doors and sometimes restricted visibility. This is beneficial for the employer, employee, client or visitor as it encourages an element of trust and keeps the discussion between those involved.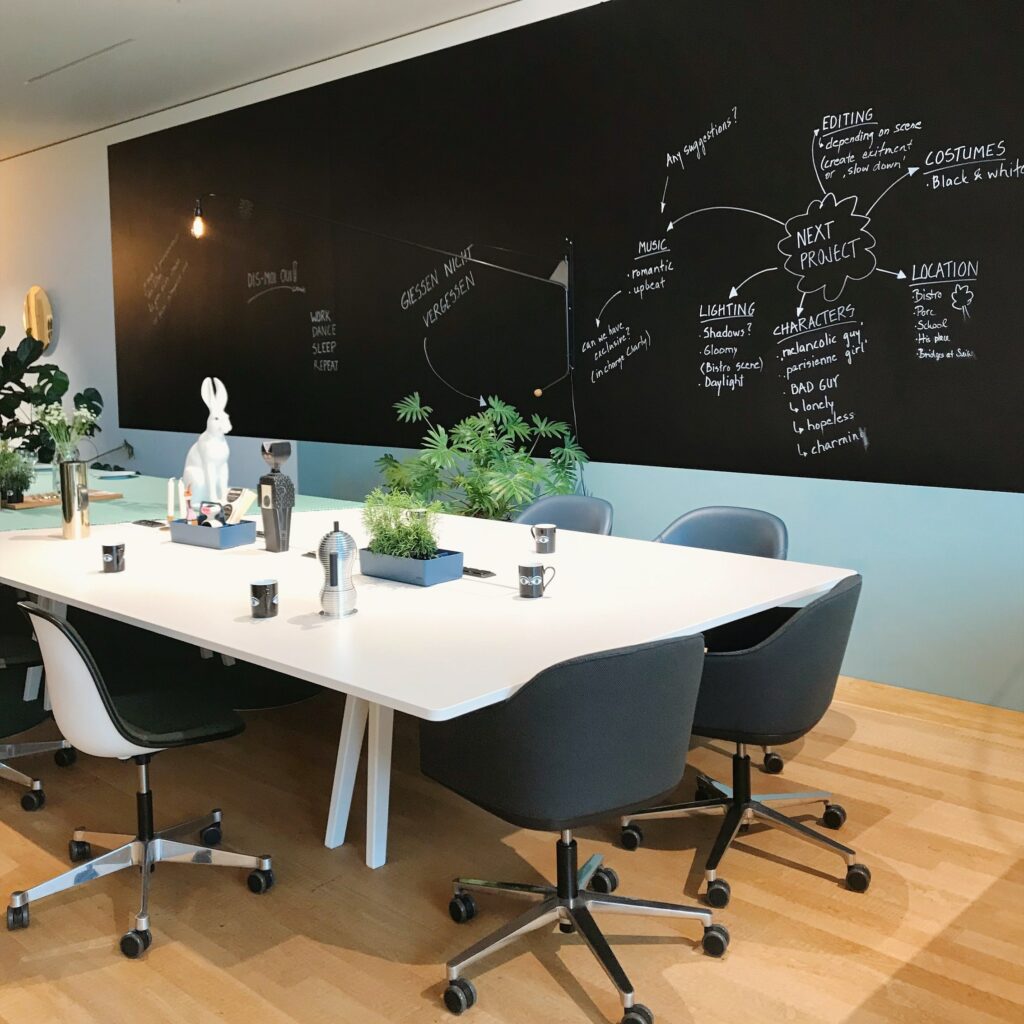 The importance of meeting room design
Perfecting a meeting room design concept can lead to improvements in comfort, safety, productivity and efficiency. These spaces can benefit everyone and can improve workplace enjoyment and communication. Here are just a few reasons why meeting room design is important and the benefits a successful design can bring.
Internal and external communications
Productivity
Privacy and confidentiality
Creativity and expression
Recruitment
Employee growth and development
"Reports show the continuous form of desk-side working can increase rates of physical and mental health issues, as individuals lack privacy and quiet time to focus and truly connect with colleagues. In 2023, meeting room design needs to reflect the new ways of working: providing autonomy, comfort and focus, with a space for communication and teamwork that cannot be replicated online. Bringing natural elements inside a meeting room, such as plants, plenty of natural light through windows, earth-tone colours and wooden floors and furniture, can reduce stress and increase focus: the perfect balance for a comfortable, calm and collaborative team. Our teams and their needs are increasingly diverse, and the spaces where we work and meet the need to reflect this, to get the best out of every team and individual."
Office Design by ACI
Looking to create a new, modern workspace for your employees to thrive in?
ACI is based in Nottingham, covering the whole of the UK including Derby, Birmingham, Leicester and Manchester. We've created a wide range of office design solutions for our clients across many different industries. Our work is completely tailored to each client, so whether you know exactly what you have in mind or if you'd like our experts to point you in the right direction you're in the right place.
Give us a call on 0115 939 7572 or drop us an email with your project enquiry and we'll be in touch.