You've heard the saying, 'happy employees are productive employees', right? If you create a positive working environment where staff feel comfortable, chances are overall productivity will increase.
It's no good offering a monthly perk or annual trip away when the office is dull and uninspiring. Clinical walls, uncomfortable desks and restrictive working areas can all lead to discontent and a lack of productivity. However, there's plenty you can do to make your office conducive to staff happiness from incorporating colour to encouraging flexibility, here are our top tips.
Get your ergonomics right
Ensuring your office has a good ergonomic environment can significantly boost productivity. Office workers spend 65% to 75% of their day seated so it's vital that staff are comfortable.
It's important to invest in the right furniture and educate your staff on how to use it correctly. They may think sitting at a desk is simple but doing so incorrectly can lead to serious health problems further down the line. Get your staff comfortable and you should see a definite impact on productivity. 
Think green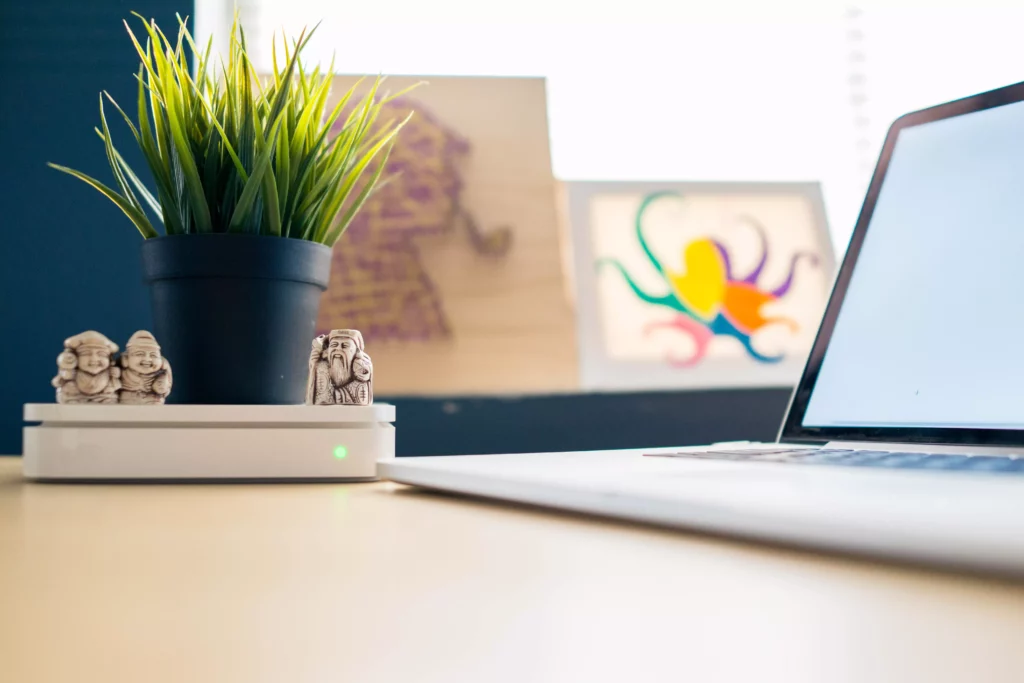 If you've opted for a minimalist office look then you may be hampering how well your staff work. A 2014 study by the university of Exeter found that introducing plants into the office could increase productivity by up to 15%.
Researcher, Craig Knight, said "Our findings suggest that introducing plants into the office will pay off through an increase in office workers' quality of life and productivity. It directly challenges the widely accepted business philosophy that a lean office with clean desks is more productive."
There's a few things to think about when bringing plants into the office. Make sure you're considerate to those who suffer with allergies and don't over clutter – nobody wants to work in a rainforest!
Hold standing meetings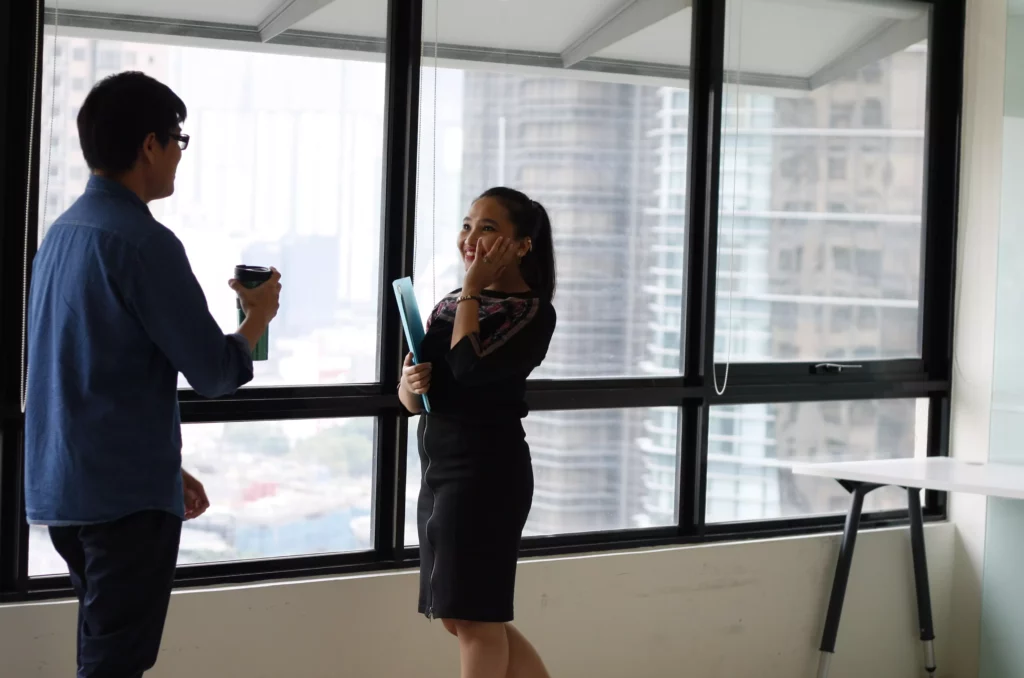 It might seem strange but holding a standing meeting can really boost energy levels and productivity. We've all switched off at one point or another during a lengthy meeting when slumped at a desk. By holding standing meetings, you can take away the ability to slump, helping everyone stay alert. You may find that you get through that agenda at a much speedier pace!
Encourage flexible working
All employees work differently; some love a fixed desk whilst others thrive when working in a more informal space. Think about incorporating multiple environments into your office to suit different needs. Break-out areas are popular for holding informal meetings and enabling staff to work in a less formal setting. You could also opt for single desks or pods to create a quiet environment for those who need to focus without distractions. The possibilities really are endless and it's important to understand your staff needs to make your environment as effective as possible.
Introduce a splash of Colour
It's quite incredible what a dash of colour can do for productivity. Over the years, psychologists have analysed the effects colours can have on people with findings that have been proven over the years. Blues have been found to boost communication and efficiency and yellows can instill optimism and creativity. Here's a handy infographic showing the effects different colours can have. There's plenty of ways you can incorporate hits of colour from creating feature walls to using picture frames, just always be sure to check with your office provider before making any changes.