In today's fast-paced and competitive business landscape, a well-organised warehouse can influence productivity, minimise operational costs, and enhance customer satisfaction. From small-scale distribution hubs to large-scale industrial plants, each warehouse requires thorough planning and strategic actions to deliver smooth operations, a safe environment and seamless workflow.
Whether you're a business owner looking to grow your supply chain, a logistics specialist, or a regular customer wanting to learn more about warehouse space, this is the ideal place to delve into the world of efficient and well-designed warehouses.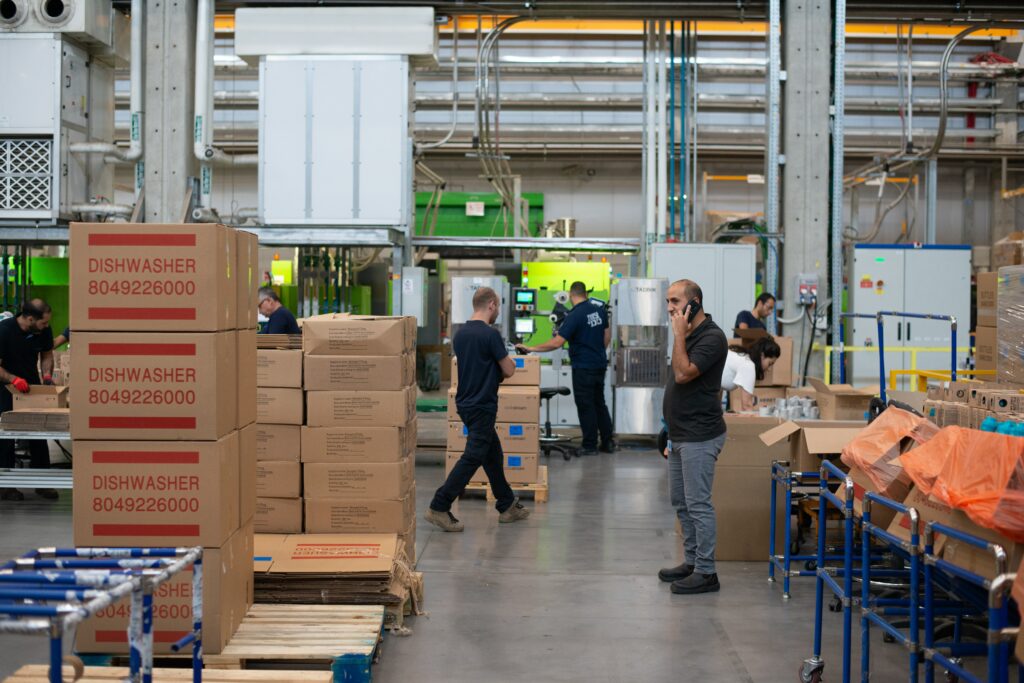 What is a warehouse fit out?
A warehouse fit-out refers to the process of designing, organising, and supplying a warehouse space to optimise functionality and efficiency for customers, businesses and employees. It involves planning and executing different features and systems to ensure simple operations, practical storage, and streamlined workflows within the warehouse environment.
Taking into consideration factors such as the type of products or inventory required, business needs, health and safety and desired operational processes, a warehouse fit-out aims to create an environment that maximises everything a warehouse needs and supports daily tasks such as inventory, fulfilling orders and adapting to market demands.
Are you a UK business looking to invest in a new or existing warehouse? ACI have a team of professional designers and installers who will work with you and your team to create a space in which you and your employers can thrive. Get in touch with a member of our team on 0121 339 5910 for some more information or visit our warehouse fit out page here.
Key features of a warehouse fit out
Warehouse layout
The layout of a warehouse will include things such as storage areas, aisles, seating, and workstations. This layout is the base of all warehouse design and will lead to the development of storage, safety, material handling and technology. When designing the layout of a warehouse, features such as ventilation, hygiene and maintenance will also be a priority to ensure certain regulations are met and the warehouse is suitable to work in.
Storage systems
Storage in a warehouse is one of the most important elements as this creates an organised, safe and efficient space for people to work in and visit. Warehouse storage such as pallet racks, shelving, mezzanine floorings and automation ensures that space is being utilised and inventory management is made simple.
Find out more about our warehouse mezzanine floor service here.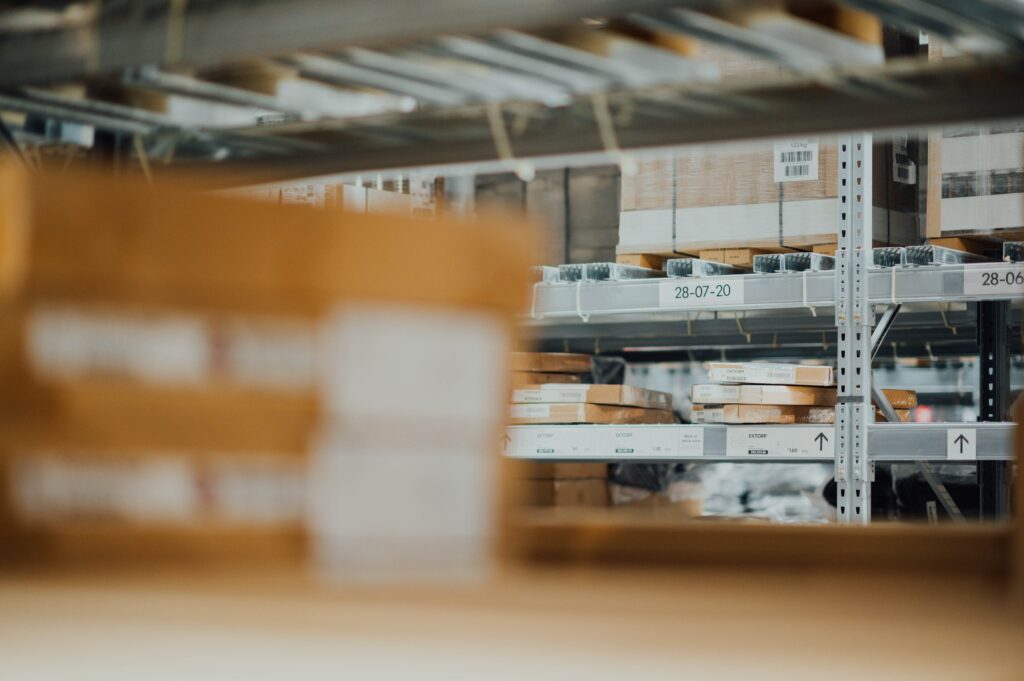 Workplace optimisation
The design process ensures that warehouse workflows are minimised in terms of unnecessary movements, and order processing times and improved through operation efficiency and production methods.
Material handling equipment
The identification and implementation of suitable equipment such as forklifts, AHVs and conveyor belts are used to create smooth transportation and comfortable movements.
Technology
Utilising warehouse management systems such as tracking software and barcodes enables a warehouse to not only run smoothly but also meet customer requirements and support services. By implementing this technology, customers can keep on top of their orders whilst warehouses can ensure everything is in the right place at the right time.
Health and Safety
Making sure that a warehouse meets health and safety standards is a priority for any business, in any industry. Implementing the correct protocols, equipment, support and features will reduce workplace accidents and hazards. These features might include things such as proper lighting, signs, safety barriers, PPE, fire systems, risk assessments and regular training classes for employees.

Health and safety considerations for warehouse fit outs
Any warehouse must, by law, comply with all health and safety regulations.
One of the most crucial elements of warehouse health and safety is fire safety and prevention methods such as the positioning of fire extinguishers, fire doors and escape routes, emergency lighting and clear signage throughout the presence.
Warehouse fit-out services UK
Whether you're looking to start a new warehouse from scratch or need a re-vamp of your current space, our team of warehouse designers and fitters will work with you to create an efficient, safe space for your business to grow. We offer services in and around Nottingham including Birmingham, Derby and Leicester.
We also provide fit-out services in a number of other industrial backgrounds including retail, storage and office fit-outs. To get started on your project, get in touch with a member of our team on 0121 339 5910 and we'll walk you through the process!