As an employer, you have a duty to protect your workers and anyone who may use your building (such as clients or visitors) from harm.
For anyone who employs five or more people, it is a legal requirement to record potential hazards in your workplace, state who may be harmed by the hazards and what you are doing to control the risks.
The benefits of conducting a risk assessment are far-reaching for employers. Aside from meeting your legal obligations, creating a workplace that promotes a sense of safety and wellbeing will benefit all those who work in the environment. Incidents of workplace injuries and illnesses can also be significantly reduced, which in turn will lead to greater job satisfaction.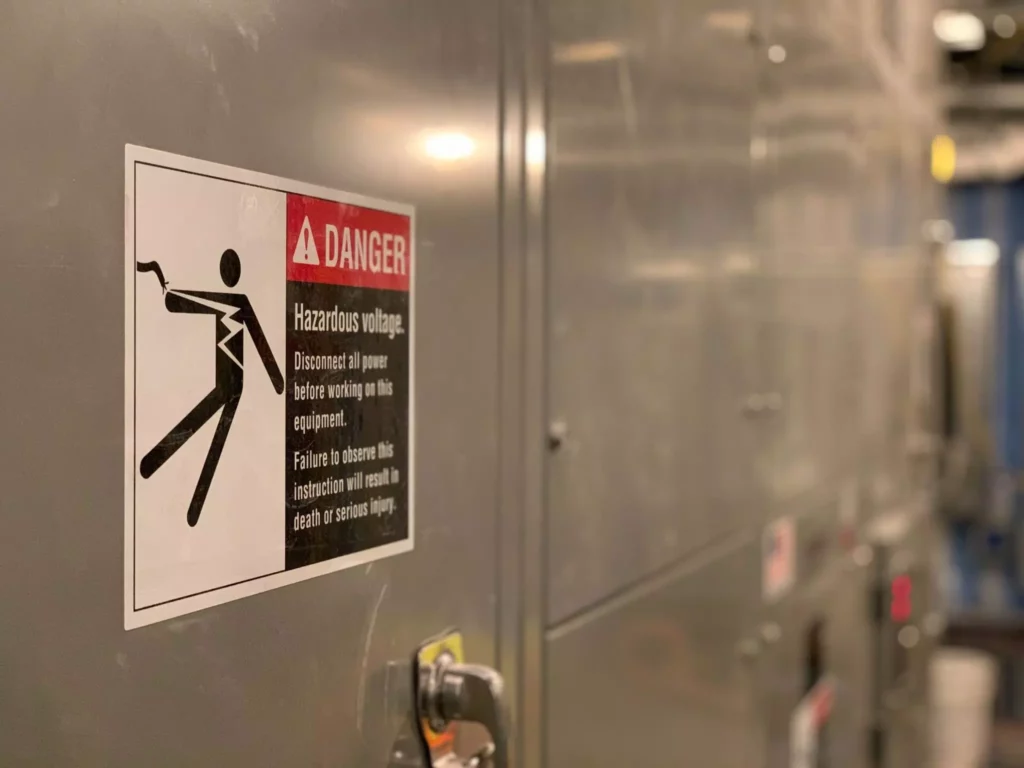 Identify Potential Hazards
Every workplace may have aspects that pose a danger for injury or illness. The HSE provides guidelines to suit different types of workplaces, though it is still essential to have an independent assessment carried out as all work environments differ.
For example, potential hazards within an office environment include:
Slips and trips
Manual handling of office equipment
Position of display screen equipment
Working at height (i.e reaching shelves)
Electrics
Exposure to asbestos
Fire
Mental health issues
It is also worth having a discussion with your employees about any issues that are preventing them from carrying out their jobs safely or efficiently. Employees who are classed as vulnerable should be consulted on an individual basis as adjustments to their working conditions may be required.
Identify How To Minimise Risk
Now that a risk assessment has made you aware of the potential issues, you need to come up with a strategy that will allow you to reduce or if possible eliminate the risks that have been identified.
In addition, you should regularly have a walk around your building to look out for any new issues. This could include cluttered walkways that mean your fire escape is blocked or even a spillage on a floor that presents a slipping hazard.
It's also a good idea to bring your employees up to speed on what to look out for, along with the best health and safety practices so that they don't inadvertently put themselves at risk.
Navigating Difficult Challenges
The nature of a workplace is that not all risks have straightforward solutions. Instead, you will need to navigate around the issue so that it is less likely to cause harm. For example, you could look at whether it's possible to do the job another way, use alternative materials, or provide protective equipment.
A recent example is the usage of protective screens which have been used to reduce the possible spread of coronavirus. Protective screens are now used in the likes of offices, reception desks, beauty salons and supermarkets. In some industries such as taxi driving, protective screens have long been used to protect against workplace assaults, with Transport For London now recommending them in the fight against the pandemic too.
Review Your Efforts To Control Risk
Carrying out a risk assessment does not future proof your business against all eventualities. If there are any changes to your workplace such as building works or a move to a new location, the safety protocols may need to be adapted.
In addition, new staff members will need to be given a health and safety induction which should cover everything they need to know. Aspects that need to be covered include:
Ask new employees to complete an occupational health form
Explain employee HSE risks & responsibilities
Explain emergency procedures
Familiarise employees with the accident book
Encourage employees to ask questions if unsure
Gather employee induction feedback
Find Out More
Carrying out an on-site risk assessment is a thorough process but one which is essential for every business.
As installers of commercial spaces including offices here in the UK, ACI can help elevate potential health and safety issues by reimagining your premises.
Based in Nottingham, we cover the whole of the UK including Derby, Birmingham, Leicester and Manchester. From small re-fits to something a little more ambitious, drop us a line on 0121 339 5910 with your project enquiry and we'll be in touch.