If you're starting to outgrow your office and considering a move, hold up. Relocating to a new premises can be costly, time consuming and logistically challenging for any business. There's a whole host of things to consider from location and new overheads to furniture and the amount of downtime you'll have to endure. However, an office mezzanine floor might be the solution.
Before you delve into searching for a new office, have you considered incorporating an office mezzanine floor into your existing space? It's often something businesses overlook, which is surprising given how cost-effective and convenient they can be.
Mezzanines offer a great deal of potential and are one of the most economic ways to maximise and expand your office space. To help inform your decision here's 6 key benefits of an office mezzanine floor.
1. Maximises Space
The most obvious benefit of installing an office mezzanine floor is the amount of additional space it can create in your office. Whether you're in need of extra workspace or want to incorporate some much-needed meeting rooms, a mezzanine will provide you with the necessary floor space. This is particularly true for offices with high ceilings as an extra floor helps to maximise the otherwise unused vertical space.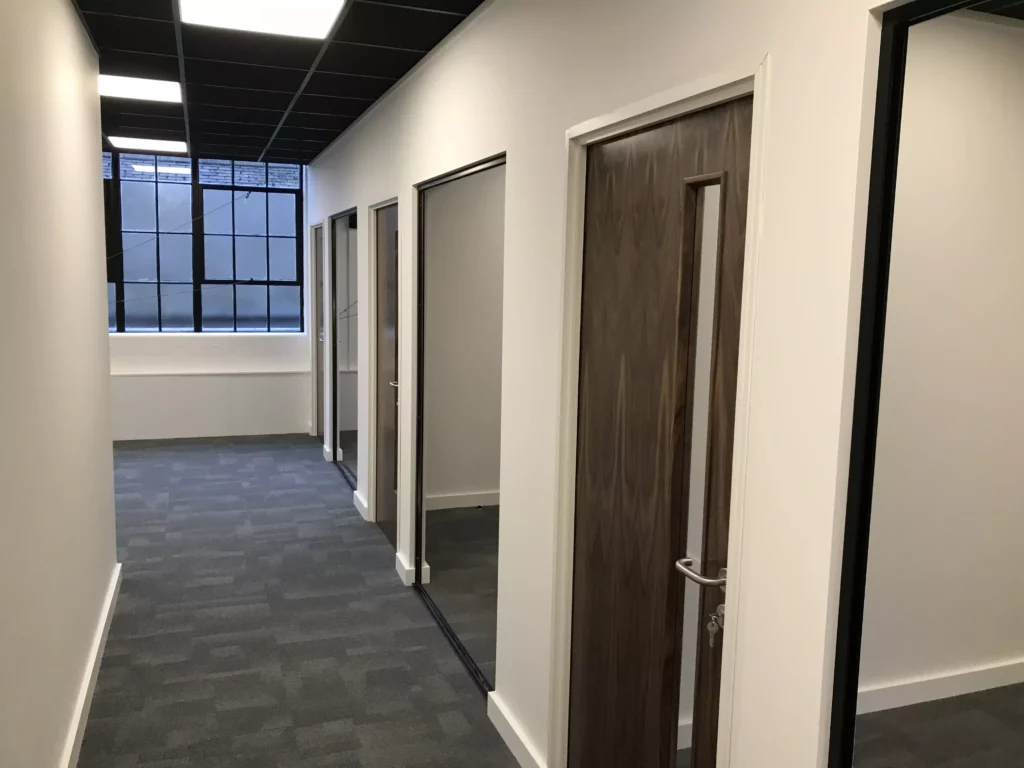 2. Creates a New Area in the Office
Sometimes, additional space is not the motive behind a the installation of an office mezzanine floor. Some businesses are attracted to them purely because of the added dimension they bring to an office. They can be used to separate departments by providing a floor for an entire team as well as a handy storage spaces. Other businesses incorporate anything from break-out spaces and meeting rooms to hot desks and agile working booths.
The great thing about mezzanines is that they can be fitted with all the elements you'd expect on a standard office floor like decor, carpets and plug sockets, making them extremely versatile. Therefore, how the space is used is entirely up to you.
Just one thing to note here. If you are planning on creating a mezzanine floor to fit more people into your existing space, you will need to fire rate this mezzanine floor. Luckily for you, you can learn all about that here.
3. An Office Mezzanine Floor is Very Cost Effective
Mezzanine Floors are quick and easy to install making them a cheap way to enhance your existing office footprint. Unlike an office move, there's no costly relocation fees or lengthy down time. You'll have a new office floor, ready to use in practically no time which helps keep costs down and save on moving.
Mezzanines are also energy efficient by allowing warm air to circulate through the space – another great cost saver during winter months.
4. Hassle Free
Your mezzanine floor can offer a quick and simple solution because of the way they are constructed. Unlike an office extension, a mezzanine is easy to install, providing additional space in a quick, cost-effective way. Plus, it's very rare that they require planning permission, which makes the process much easier for businesses.
It's just important to check the terms of your lease if in rented accommodation to ensure this type of change complies with the regulations set out by your landlord. Depending on what your mezzanine floor would be used for, you also need to consider building regulations.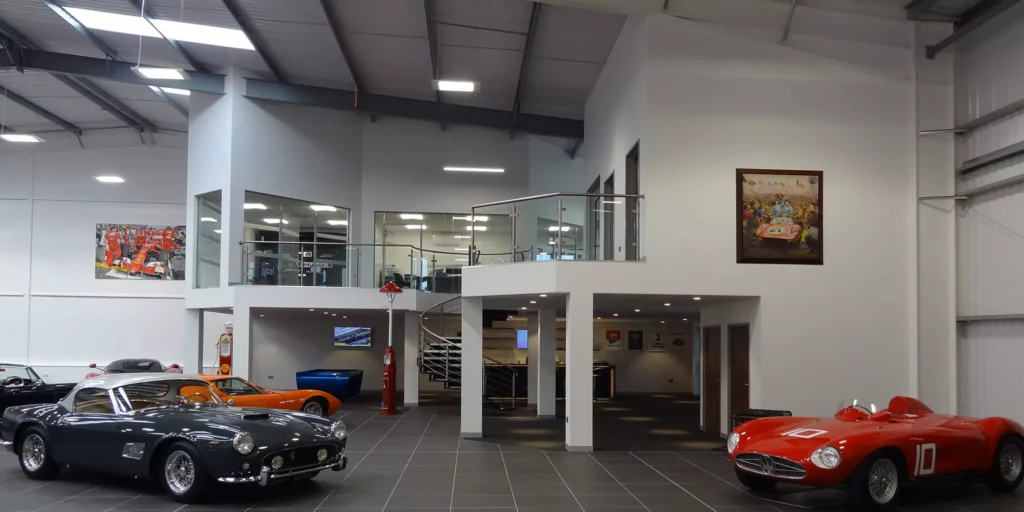 5. Aesthetically Pleasing
Along with their space and cost saving benefits, mezzanine floors also look great. You can choose anything from exposed finishes to polished, refined styles and create a design that complements your space perfectly.
The possibilities are endless and can range from mezzanines with windows and soundproof walls for private meeting rooms to open plan, spacious areas ideal for hot-desking and break-out areas. Whatever your taste, we can work with you to help bring your vision to life with a mezzanine that's as aesthetically stylish as it is practical.
6. Flexible
As mezzanines are not built into the infrastructure of buildings, they can be easily deconstructed and moved when needed. This makes them one of the most flexible structural additions you can make to an office space. So, when the time does come to move, the mezzanine can be easily dismantled and reinstalled in your new space.
To Sum Up
Installing an office mezzanine floor has proven to be a practical and cost-effective solution for plenty of businesses. From a stylish office addition to an efficient storage facility, the flexible structures have a whole manner of uses. Plus, they can save you a substantial amount of time and money in the long run.