For the vast majority of us, whether you work in project management, sales or marketing or anything else, there is a widely-excepted caveat that you will be sat in a lot of meetings and for lots of hours! To ensure that your employees are still being productive in these meetings, employers need to ensure that they are creating excellent meeting spaces!
This can be hard for employers as they may be working with a limited budget, a low amount of space or any other reason. However, there are ways to create great meeting spaces to allow your employees, partners and clients to let the creative juices flow during their meetings.
With all that being said, here are some great examples of meeting rooms that you can use ideas and concepts from to incorporate into your own meeting spaces. These meeting spaces take into perspective some of the most up-to-date office design trends as well as some older but loved philosophies.
Great meeting spaces can also improve the productivity levels of your employees! If you would like more tips on how meeting spaces and office furniture can improve your productivity, give our blog post on this topic a read.
Concorde Meeting Spaces
Most of us will have heard of the Concorde! It was able to fly across the Atlantic Ocean in a mere three and a half hours! It has been out of service for a few years now, however, that doesn't mean it has been sat in a warehouse gathering dust for all those years. It has been turned into one of the coolest large meeting spaces that we here at aci have ever seen!
More suited to conferences and larger meetings and even parties, who wouldn't want the opportunity to discuss business in the same room as this amazing aircraft?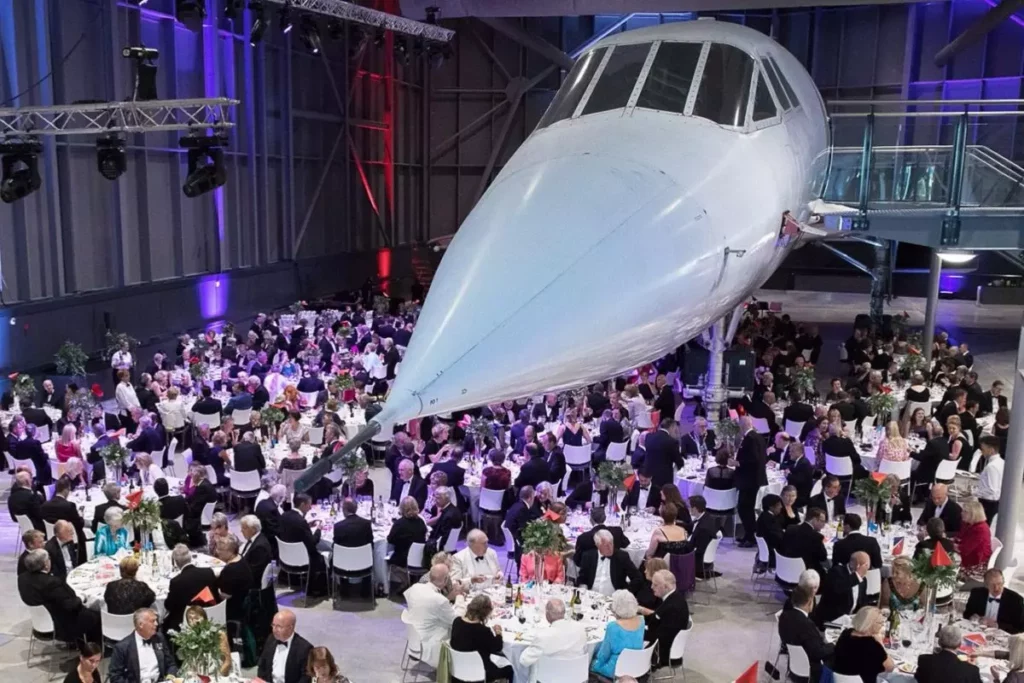 Airstream Meeting Room
Airstreams are a popular sight, especially in the United States as they are a cheap way to get into caravanning without spending a lot of money! However, when people decide they no longer want to use them for their holidays, they are either scrapped or sold on!
This company, however, decided that Airstreams could be put to another use in the form of a meeting room! And we think you'll agree that you would want to hold a meeting in here!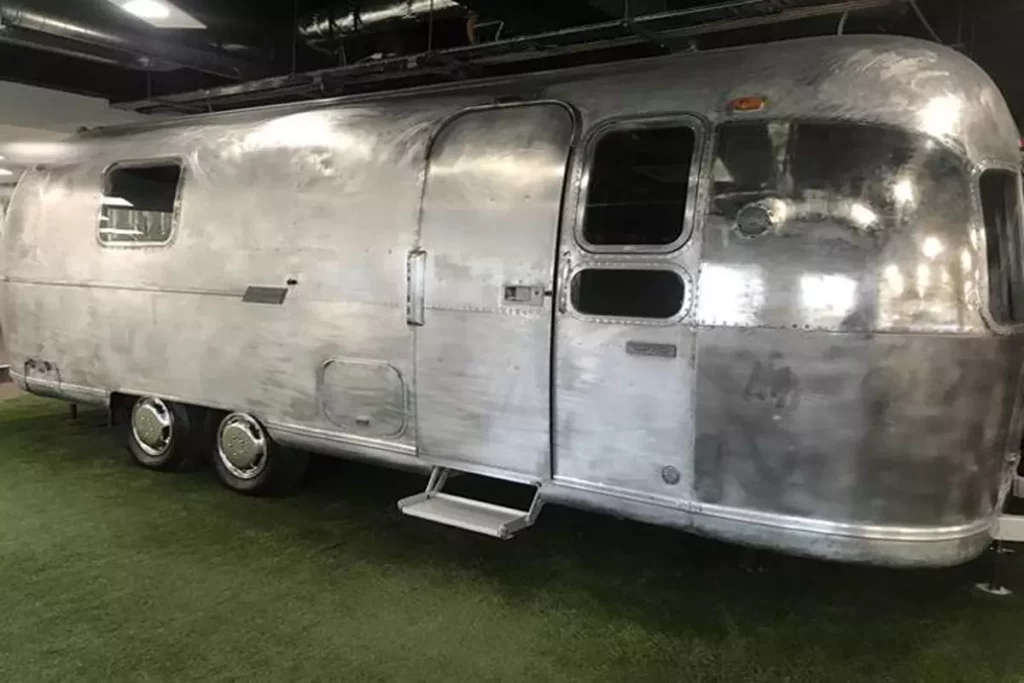 Red Bull Head Office
Red Bull is the world's largest energy drink manufacturer, and their brand is known around the world. Not just because of their energy drinks, but due to the fact they also own a number of sports teams including the New York Red Bulls.
With all this work going on at their company HQ in Mexico City, they need to ensure that any important are creative meetings inspire the staff. This is what they tried to achieve with this fantastic meeting space!
It is rare that we here at aci see a meeting space without the use of any office partitions, but this meeting room works really well!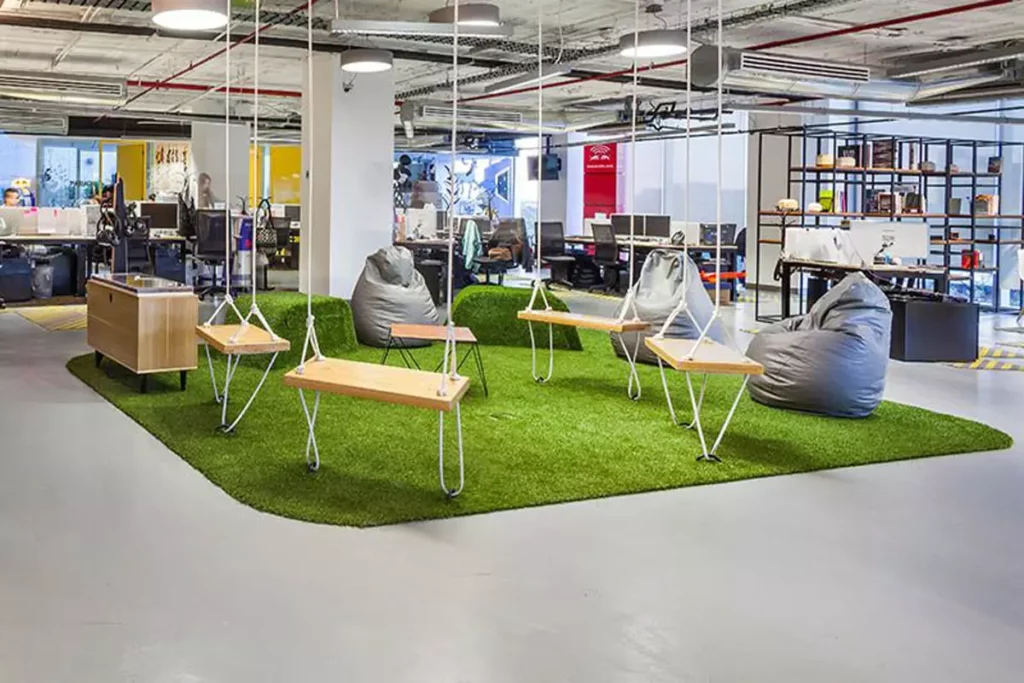 Autodesk's Pier 9 Workshop
Autodesk is a company that prides itself on the quality of the software they produce, and the company is extremely well-known in the design and build sectors! It is a rare sight for an architect, interior designer or product designer not to use at least one piece of Autodesk software during their design process.
This meeting room, situated in their Pier 9 workshop, really nurtures creativity as well as shows off the design flare that has made their software so well-known all over the world.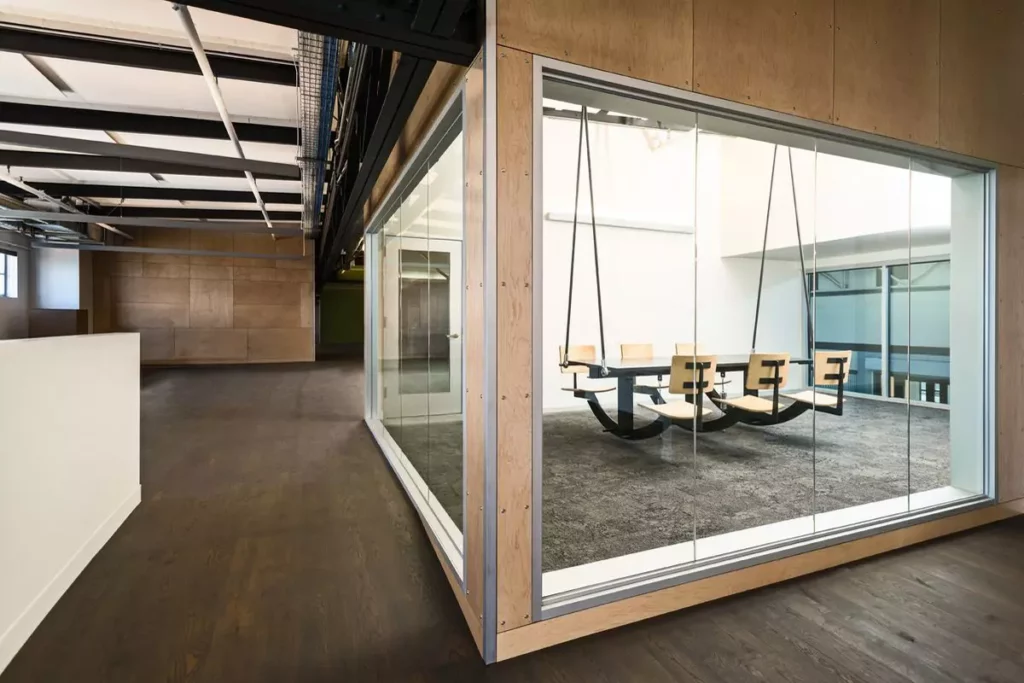 WeWork's London Shared Offices
WeWork is one of the world's most well known co-working companies, with spaces all over the world that is perfect for new companies and lone founders to come and work, share ideas with other like-minded individuals as well as grow their business from a small base.
This meeting room in one of WeWork's London co-working spaces is a prime example of the quality you find throughout their spaces all over the world!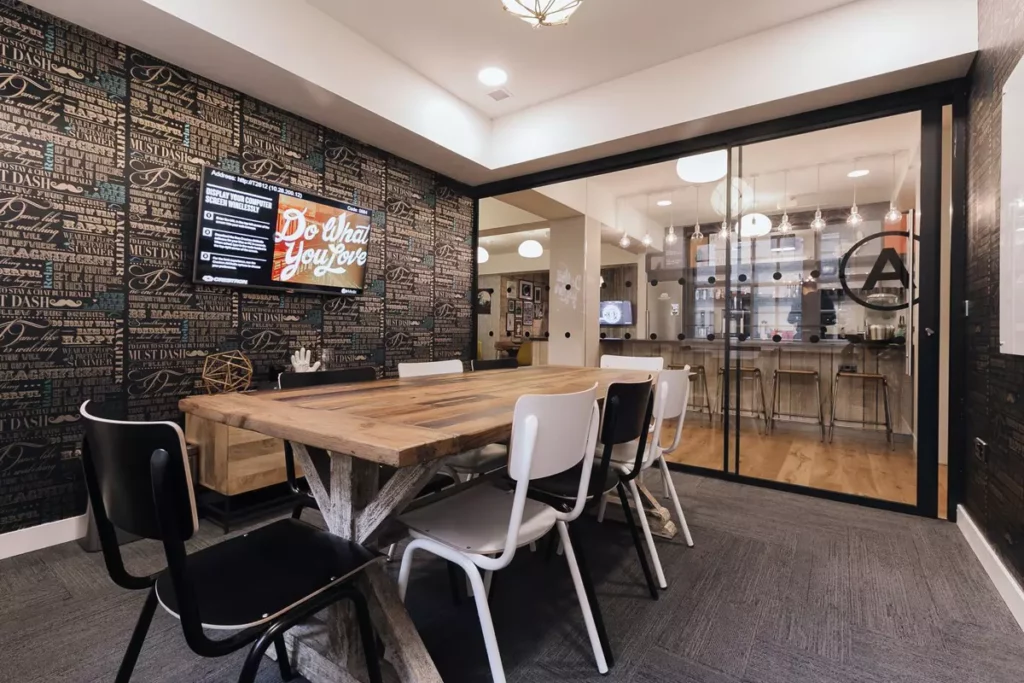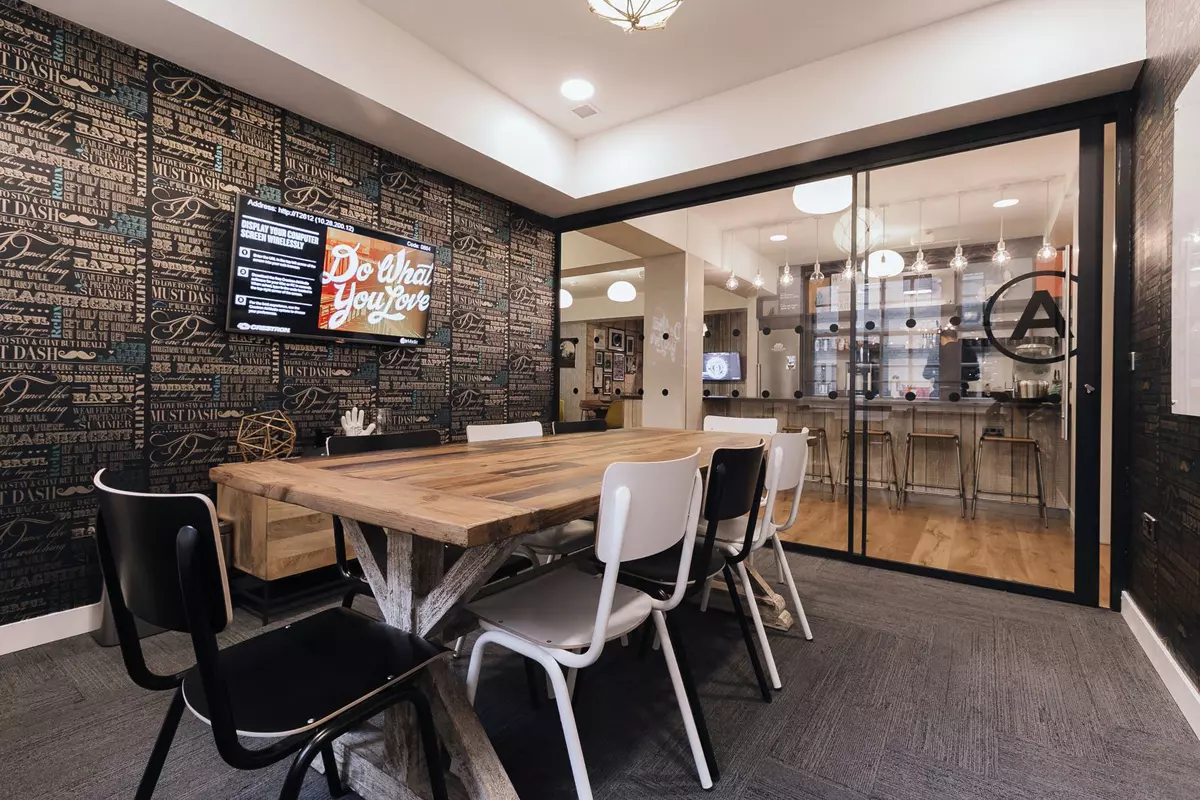 What the experts are saying…
"Our clients are always asking us for inspiring spaces for away days and off-sites for their teams. The more unusual and different the space, the better it lends itself to creative thinking. That's why so many new business have invested in imaginative meeting spaces at their offices, and when they can't, why they are keen to use sites like hirespace.com to find inventive space elsewhere."
So, what do you think of these workspaces? If you want to give your opinion, drop us an email at [email protected].
If you're looking to create an inspirational meeting space for your business, get in touch with us today to learn more about how our office design services would be of use to you! Give us a call on 0121 339 5910.