Selecting and designing the right office space for your company is a crucial part of any business plan. Occupying the right type of office space will provide your business and employees with a foundation to achieve goals and work within a safe, productive environment.
As more businesses shift to modern ways of working such as hybrid and flexible models, there is still a clear value in having a communal office space to offer support, collaboration and morale. From in-house warehouse offices to shared offices, the different workplace options vary in cost, location, design and functionality. With so many aspects to consider, it's important to compare the different options and create an office that will work for you and your business. Whether you're a start-up or looking for a re-brand, here is a deeper look into the type of office space.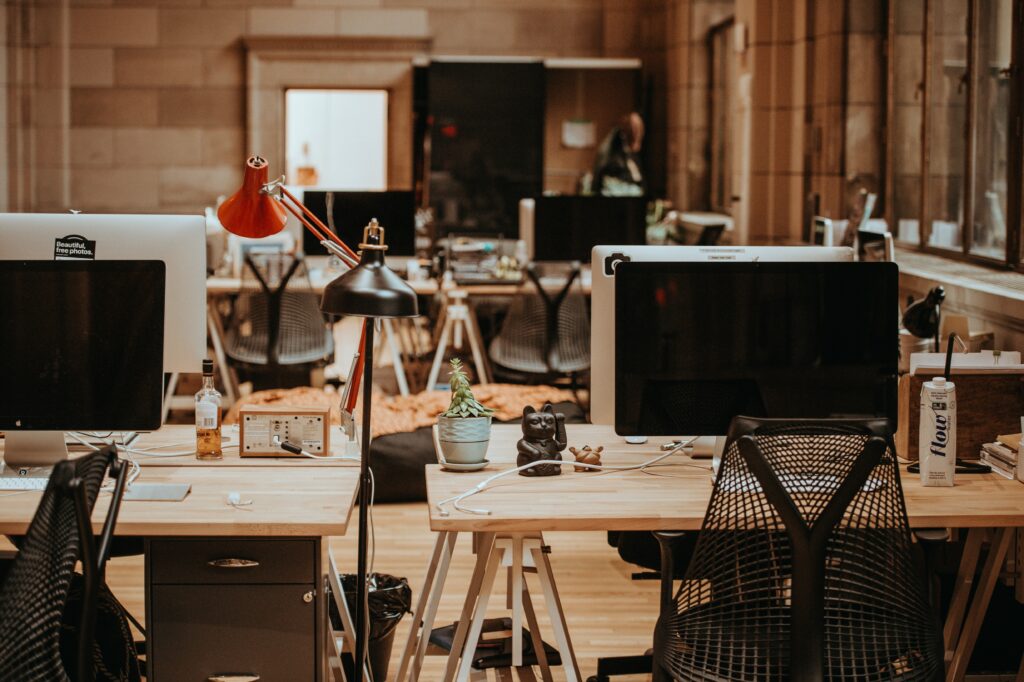 Things to consider when choosing an office space
Every business will have different criteria and preferences when it comes to finding the perfect office space, however, there are a number of things every CEO or manager should consider.
How many employees do you currently have and how much do you expect to have?
What is your working model? Are you on-site, hybrid or remote?
Office design and branding
Office furniture and Ergonomics
Outdoor space and amenities
Health and safety and specific regulations you need to follow
Space planning
Additional rooms e.g. meeting rooms, receptions areas, storage and washrooms
Workplace technology and your business equipment
Budget and bills
Different types of offices
Served office space
Ideal for start-ups, small businesses and scale-ups, a serviced office space is an all-inclusive office that is completely equipped and operated by an office provider. This person or company rents individual offices, floors or desks to other companies and individuals making for a diverse option of sizes, quality, amenities and cost. Served office spaces provide businesses with flexibility, lower finances, collaboration opportunities and access to other amenities and services. However, some of the drawbacks include the limited scope in terms of design and branding plus limited privacy.
A coworking office space is also referred to as a serviced office space which has recently become a huge hit for companies opting for hybrid and remote work. The collaborative approach is also ideal for entrepreneurs and freelancers who value networking and want to socialise from time to time.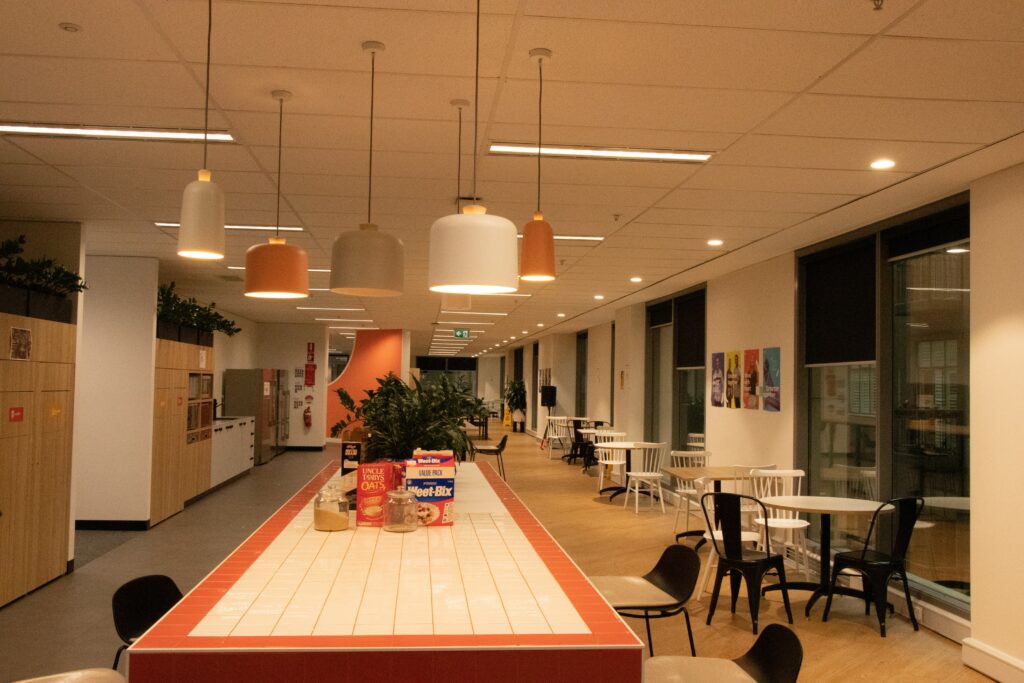 Leased office
Leasing an office is very similar to leasing a car whereby an office is let to a business for an agreed time, typically between 5 and 10 years. The tenant is responsible for managing and maintaining the facilities including the office fit-out, design schemes, space planning, technology and everything in between.
Due to the long-term commitment of leasing an office, this solution is best suited to established businesses that want a bespoke space but can also provide that yearly commitment. Many businesses prefer the leasing process as they have complete control over their workspace and can use it how they like when they like! This can however cause issues if something was to go wrong financially and the contract can not be met.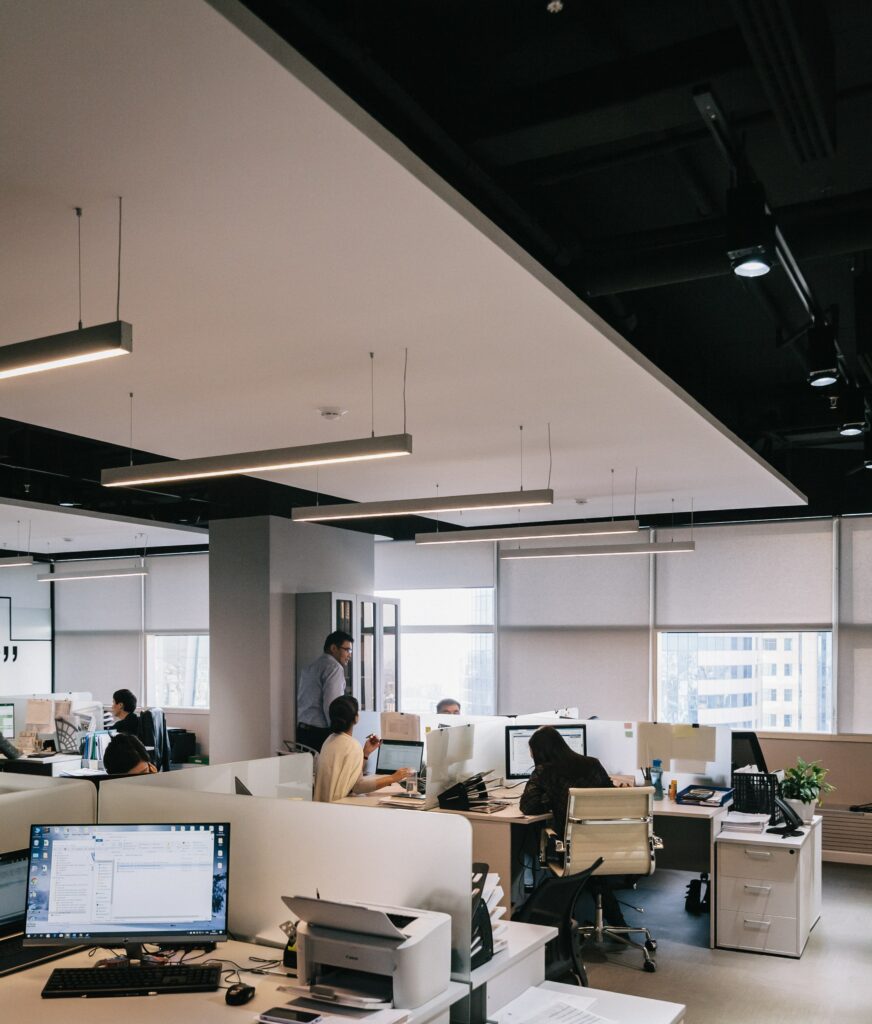 Managed office
A managed office is a tailored workspace option that is procured and handled by a third party. They take care of each step including finding the actual building, signing the lease or contract, designing and refurbishing the space and adding any equipment and furniture.
A managed office workplace provides the agility and cost-effectiveness of a serviced office with the added benefits of security and privacy, bespoke design options, branding and flexibility and adaptability. Two of the main drawbacks of a managed office include the high cost and the time required for the office to be fully functional and ready to work in.
Office fit out's and refurbishments by ACI
Looking to create a new, modern workspace for your employees to thrive in and turn your old workplace into a place of opportunity?
ACI is based in Nottingham, covering the whole of the UK including Derby, Birmingham, Leicester and Manchester. We've created a wide range of office design solutions for our clients across many different industries. Our work is completely tailored to each client, so whether you know exactly what you have in mind or if you'd like our experts to point you in the right direction you're in the right place.
Give us a call on 0115 647 7429 or drop us an email with your project enquiry and we'll be in touch.