If you ask us, there is way too much jargon on the office fit-out and office design world. That's why we've put together a quick and simple guide so that you know what we're talking about when it comes to a Cat A and Cat B fit out in your commercial space.
The short version; A Cat A fit out is a space that is fully functional but is empty of things such as furniture, branded materials, decoration and sometimes even partitions. Whereas a Cat B fit out is means that the space has been tailored to the occupant's specific needs and wants and includes all the finishing touches. This means that once the service is complete, the business and employees will be handed an office or space which is fully functioning and can be worked in right away.
What is an office fit out?
An office fit out can consist of a turn-key service in which a contractor is commissioned to develop your commercial space into an amazing office that you and your team will love day in and day out.
There are a few different types of office fit out that you can choose from, each one offers its own qualities but choosing the right one will depend on the kind of service you're looking for. The different types of fit outs represent each stage of the process. so, there is a shell and core stage which is the most simple version of the space, a Cat A and a Cat B. The last two are most commonly talked about and seen through the industry due to the fact that they create a more habitable and reasonable finish.
Take a look at the kinds of fit outs that we can do for you or give us a call today on 0115 939 7572 to get some free advice.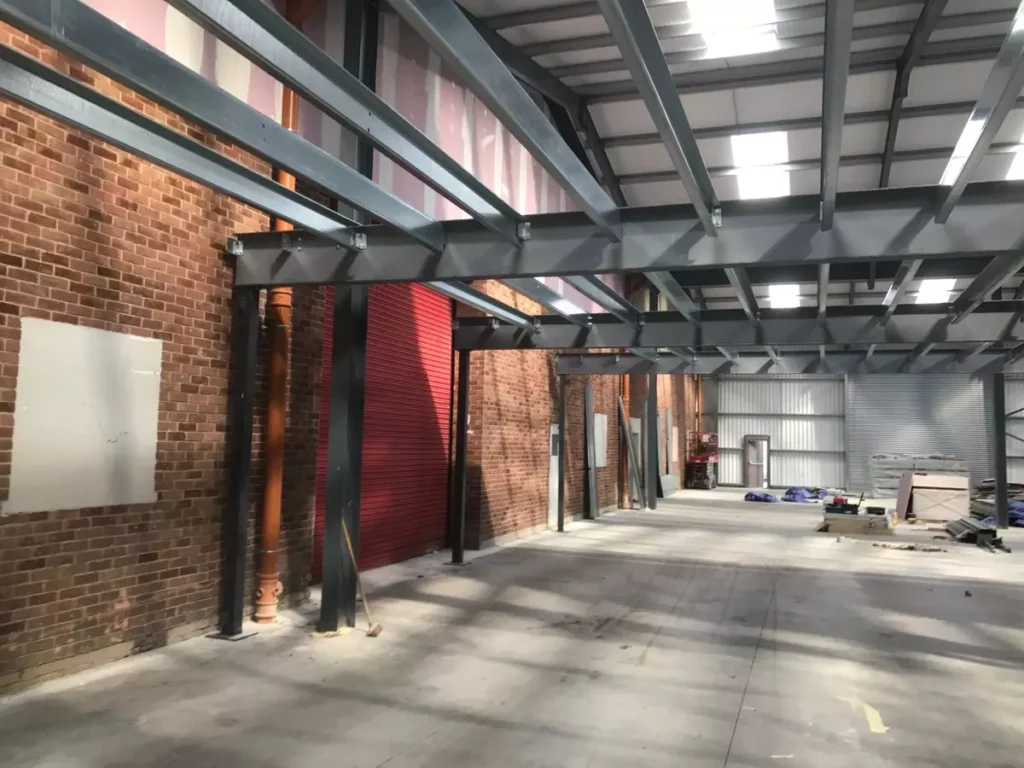 Shell and Core
As you can see from the image above, the shell and core stage of the office fit-out process is pretty much what it says on the tin. With this category of fit-out, we're here to make everything is structurally sound and start to prepare the space for the rest of the process. This might be to clean and clear the space or even to perform an office rip-out and dilapidation works.
This is one of the least common types of fit-outs because this is literally the bare bones of the building. The space isn't actually usable and so you simply have a shell of the office space. Most of the time a shell and core fit out is just metal and concrete that has been sealed and waterproofed so while it might look like a functioning office from the outside, inside it doesn't even have lighting or air conditioning yet!
Shell and core fit-out include:
Lobbies
Lift shafts
Concrete and metal frames
Structural frames
What is a Cat A Fit Out?
A Cat A fit-out, as mentioned before; offers a functioning office space that has air conditioning, lighting, data points and more already installed. So, if you wanted to you could purchase a few desks and the rest of the equipment that you might need and move right in. But your office space wouldn't look good, it would still need a lot of work to tailor the rooms to suit your needs. With this type of fit out, you may also need to install a kitchen area and other facilities like this.
This kind of finish is really basic and so it should be treated like a blank canvas that can be adapted to suit your company's personality. You usually won't see any concrete or brickwork unless it's in the design. Usually, you'll be presented with plasterboard walls, temporary lighting fixtures and an open-plan layout.
For more information on our CAT A services, please visit our service page and contact us with any questions or enquiries!
What's usually included:
Air conditioning and vents
Basic lighting
Data points
Power
Basic flooring and ceilings
After a Cat A fit out, most projects then move into the Cat B phase…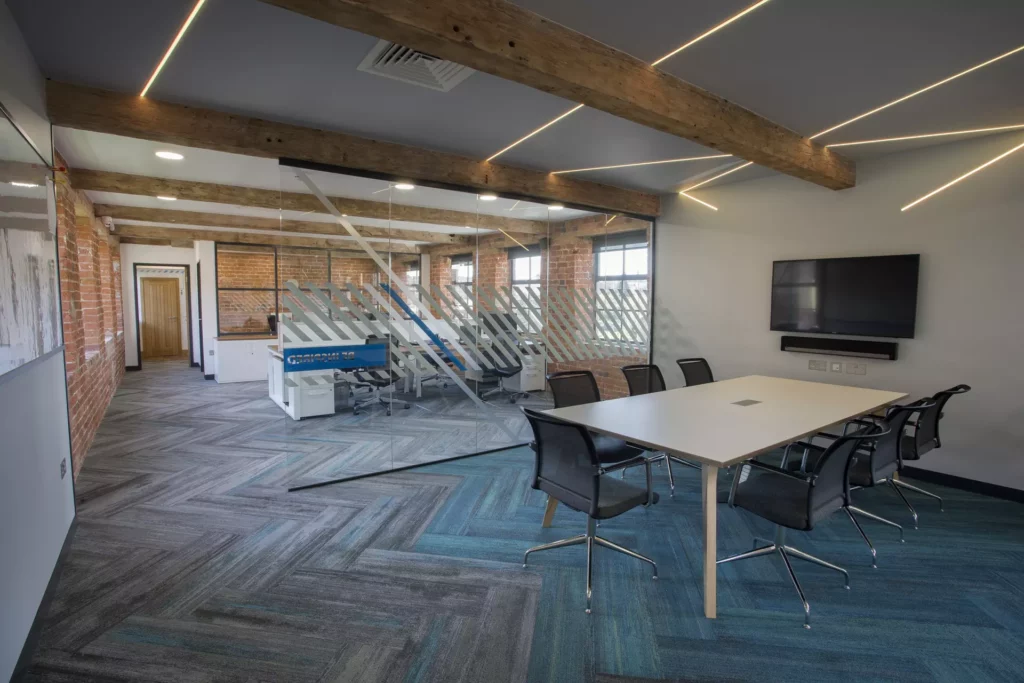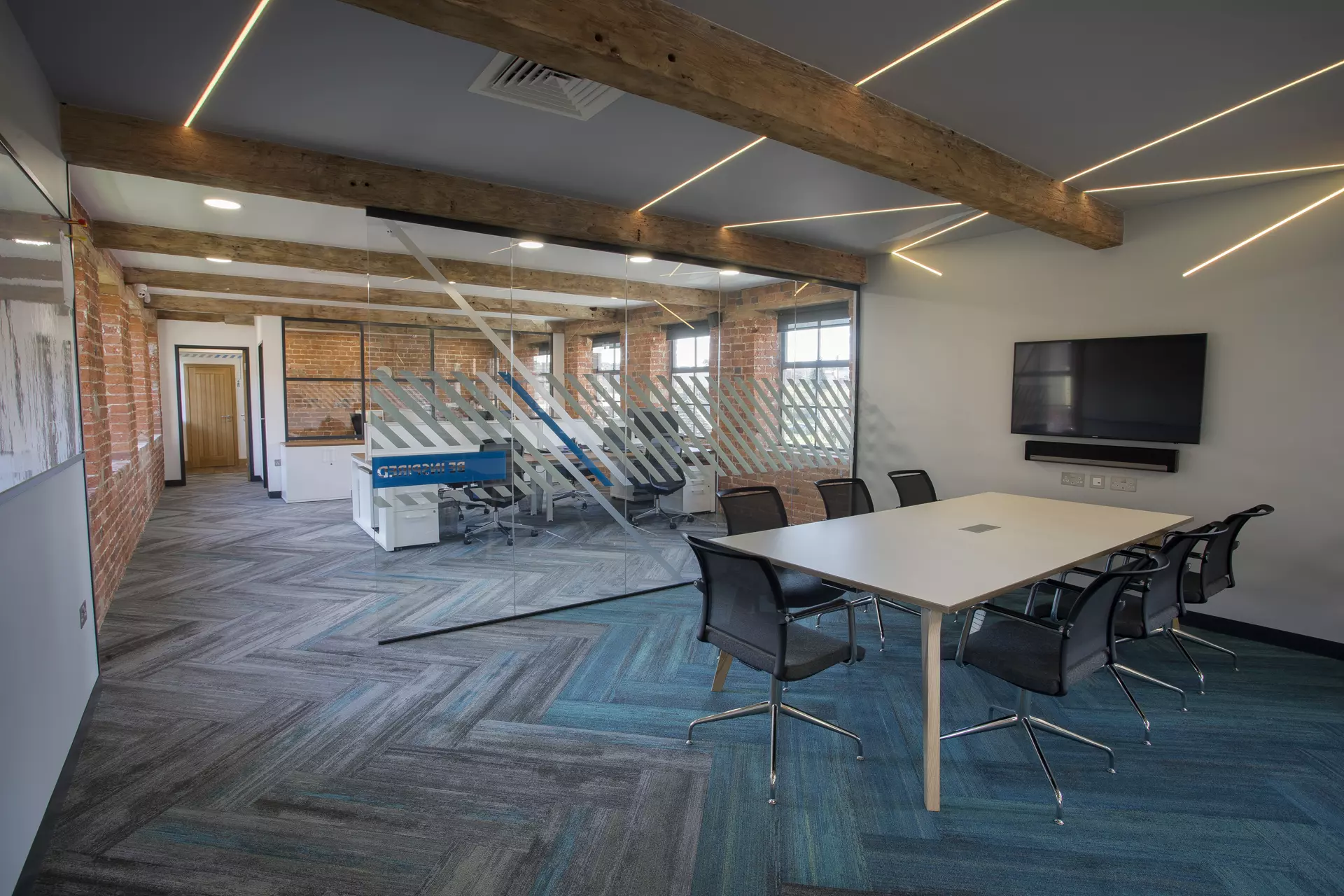 What is a Cat B Fit Out?
After the Cat A fit-out has been completed, it's on to a Cat B fit-out. Within this, you'll find that the office space is transformed because this is where the magic happens. With a professional office design team on board, you'll be able to tailor the space in any way that you wish, whether it's the colours, moving facilities or the style of the desks.
When you choose a Cat B fit out with our office design teams here at ACI, we'll sit down with you and talk about the kind of office you're after. We'll create designs so that you can see what your office might look like and the kind of customisations available from the start. So, we can create branded materials for you, compliment your brand colours or start from scratch and work with you to create something new, advanced and exciting for your staff to work in.
What's usually included:
Branding and detailing
Custom air conditioning routes
Movement of power and data
Partitions
Breakout areas
Fully-fitted kitchen
Furniture
Most of the time, we're asked to help our customers with office refurbishment so that they're able to refresh their office and breathe new life into the space in which everyone works. Often this includes redesigns, the addition of partitions and much more.
Cat A Fit Out Services by ACI
Our team of designers and installers offer Cat A and Cat B fit-outs across Nottingham and the rest of the UK! We cover a range of services including the initial design and planning process, industrial placements and flooring work, all the way to furniture and finishing touches.
Give us a call on 0115 939 7572 and we can get the process started!