For most businesses, offices are where the majority of the work, as well as critical decisions, happen. They are buildings in which your employees learn and grow on the job. A central hub for all the productivity of your company. Yet so often, the design of offices don't get given a lot of thought. If the space is cramped, bland or simply not fit for the needs of your employees – this will ultimately affect the work produced in them.
After all, as humans are living creatures, and so from a psychology perspective, we are very reactive to our environments. That's why it pays to consider your office space beyond just a place of work, but a place that should encourage positive mental wellbeing, not to mention the growth and development of your company as a whole. Let's take a look at the psychology behind office design in greater detail.
Layout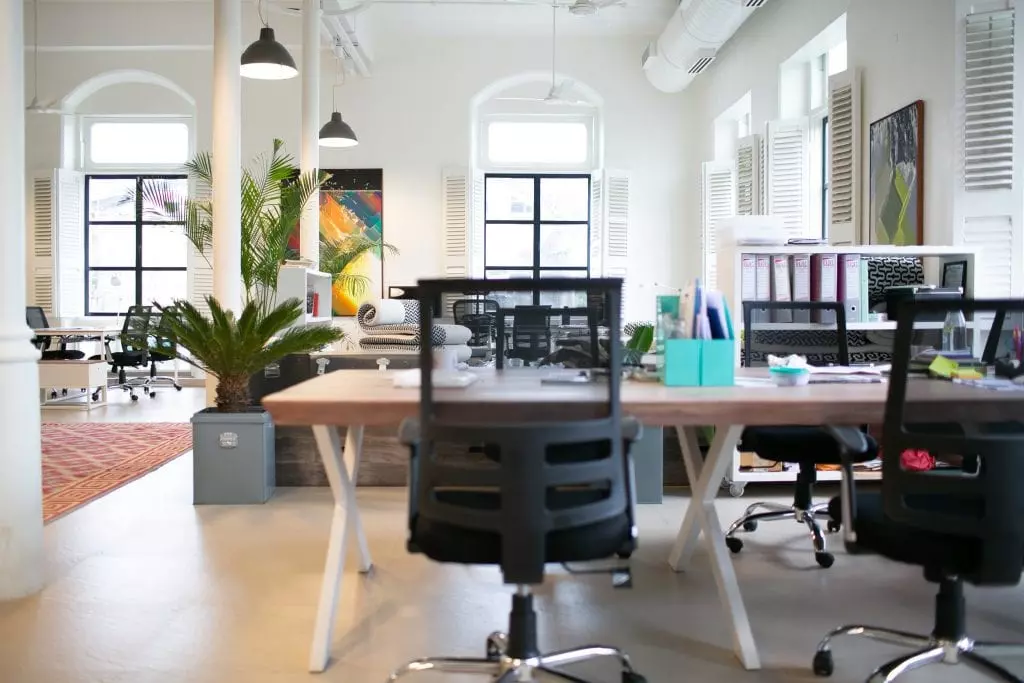 Your office space might be spread over several floors or be contained in a small room. Either way, the layout needs to make the best use of the space you do have. Starting with considering all the different departments and tasks that are carried out in your office. For most businesses, there is a need for collaboration as well as privacy. If your employees aren't able to work effectively because of poor office design, then this will likely affect their output too.
Considering the different zones of your business operation is always helpful. While there might be clusters of desk space, it's always helpful to have areas in which employees can carry out other tasks. That's because a change of scenery can boost engagement and the overall mental awareness of your employees. After all, it's difficult to remain focused when staring at the same view for 8 hours a day. So give your team plenty of visual stimulation and chance to move around and collaborate where possible.
Natural Light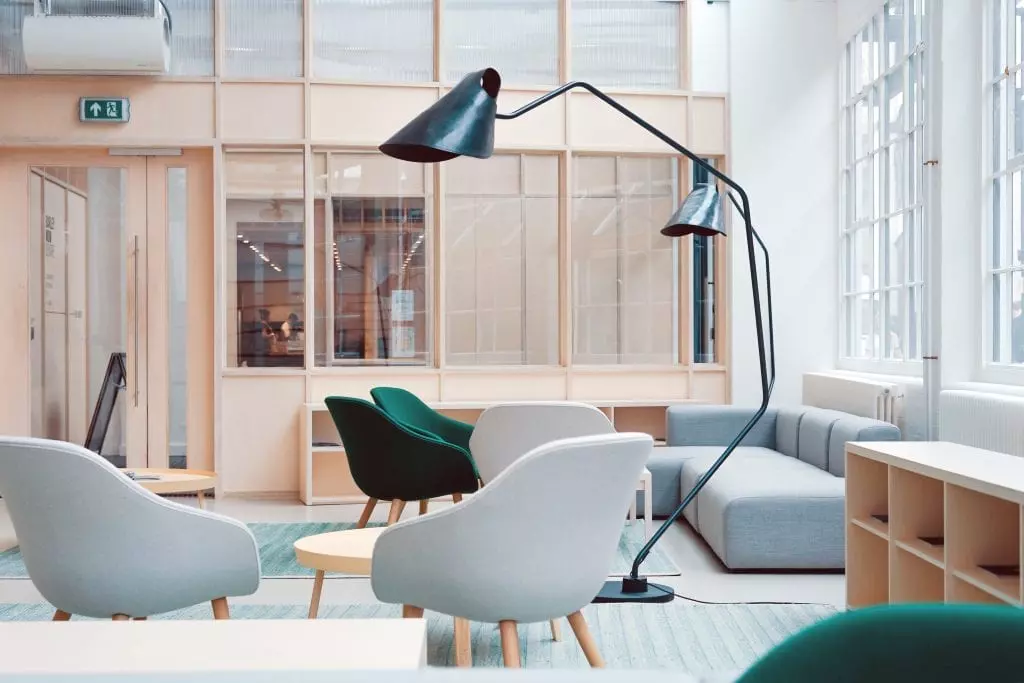 Did you know that the average person spends 90% of their time indoors? Depending on the nature of your business, it's likely your employees spend 100% of their time at work in the confines of the office building. Humans by nature need access to natural light, and a lack of this in your office could be causing your employees to feel uninspired and show a lack of motivation in their surroundings. As a result, productivity and job satisfaction could begin to suffer.
That's why natural light is key and should be implemented wherever possible. For example, through skylights or the installation of large windows near desk areas. Compared with harsh yellow lighting, it is much more effective at brightening up a space. Plus, natural light gives your employees a much-needed break from artificial light sources that screens bombard them with.
Nailing Your Office Design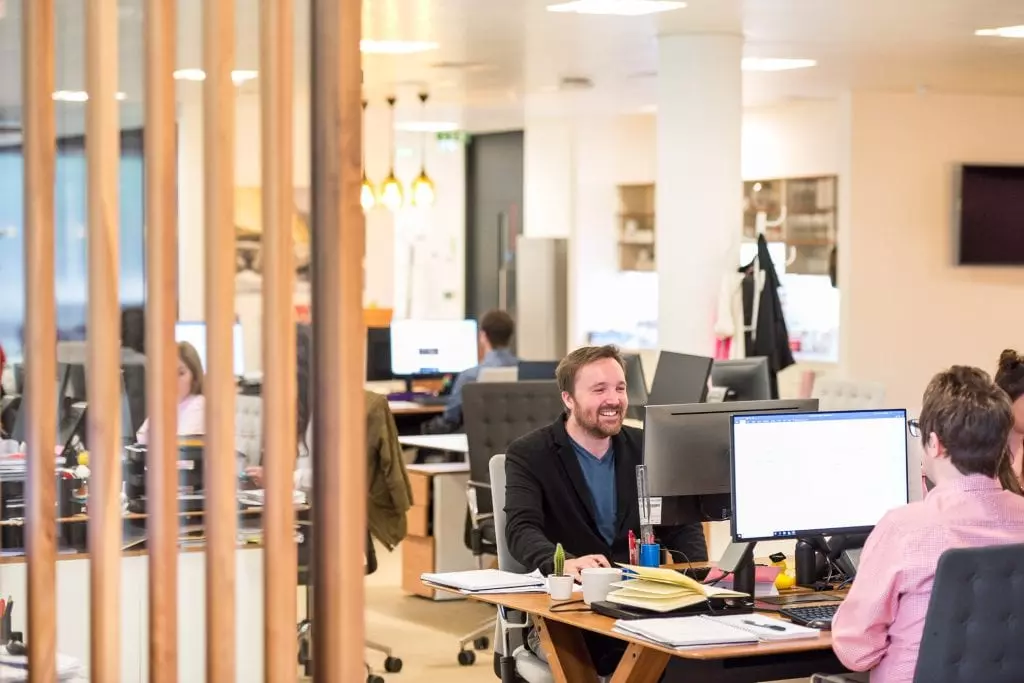 Every business is different and therefore will have unique requirements when it comes to its office space. That being said, the common denominator in any office design is that it must fit the needs of all those who use it. By taking the time to consider your new office design it can greatly enhance the company culture. From a psychology perspective, employees are more likely to be receptive to spaces that inspire and uplift compared with dull or worse still oppressive design.
There are so many ways you can revitalise your office design. By playing with colour, you're able to taps into colour theory which is strongly linked to how we think, feel and react in particular spaces. Also, the right office furniture, fixtures and fittings can all add personality and well as functionality to your space. Another aspect to consider is adding plants into the workspace. This is something Amazon famously implemented within their Seattle office, in a building known as 'The Spheres'.
To Sum Up
When considering the psychology behind office design, the key thing to remember is that your employees might be working on machines but they are human beings. To feel happy and fulfilled they need plenty of natural light, as well as room to move around and collaborate. Most of all, they need to feel valued and encouraged within the space they are working in. The best way to make that happen is to consider the needs of those who work there, ensuring your office design works for everyone and is a place people truly want to work in. This might equate to something simple like being able to stand at their desks or updating the technology in the office. In any case, being able to refurbish and redesign your office can have a dramatic effect on overall health and wellness which directly impact productivity. So it's worth looking into!
Feeling inspired? If you are interested in updating your office design then ACI is here to help. We've been helping businesses reimagine their office and commercial spaces since 2009. Based in Nottingham, we cover the whole of the UK including Derby, Birmingham, Leicester and Manchester. From small re-fits to something a little more ambitious, drop us a line with your project enquiry and we'll be in touch.
If you'd like to find out more, call us on 0115 939 7572 with any questions you might have! We're more than happy to help.