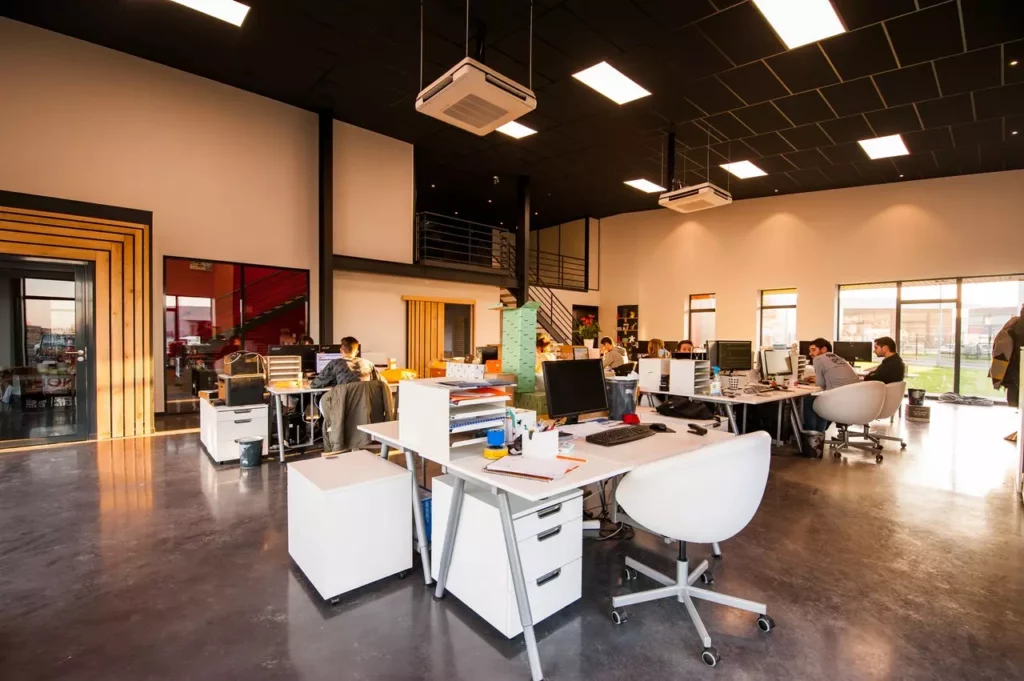 Currently, there is no law in the UK private sector, stipulating that all offices must be accessible. Changes to suit the needs of disabled staff are therefore often reactive. This means that many businesses wait until they need to make adjustments to do so.
However, accessible offices do not have to be expensive or compromise on design. Taking an inclusive approach to office design means that your space will be universal and easy to use for all members of staff whether mobile or not.
This doesn't have to be costly either, in fact, small changes to your current office can make all the difference. Here are a few things to consider when designing an accessible office.

Take a Holistic Approach
It's important that you think about the building as a whole rather than just the floor plate of your office. It's all well and good having an accessible office but if disabled employees are unable to get there, it's pretty pointless. When arriving, there should be clearly marked disabled parking bays and a ramp providing access into the building. Lifts should have enough room to easily accommodate a wheelchair and where possible, automatic doors that open inwards will help ensure access into the office is simple.
Think Open Plan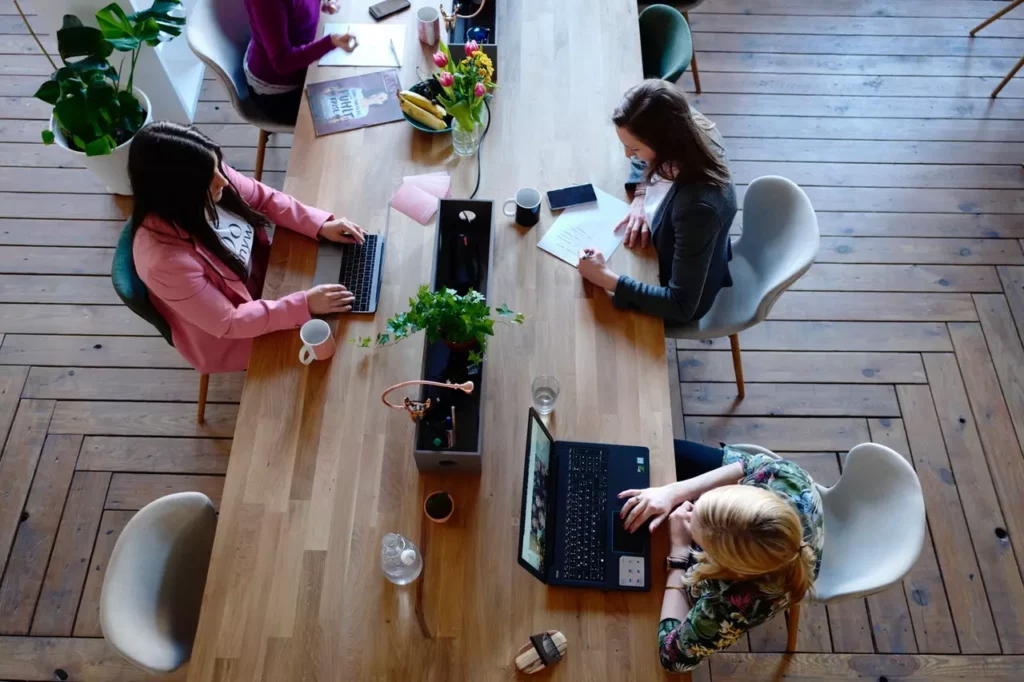 Not only do open plan offices help to boost collaboration, build relationships and save on design costs, they are also universally suitable for everyone. A lack of doors, fixed desks and booths mean that moving through the office is far easier for wheelchair users and those with limited mobility. When designing your floor plan, be mindful of leaving enough space around desks or tables and in meeting ro
oms so wheelchairs users have enough space to move freely.

Adaptable Furniture
With the rise of remote working, hot-desking is becoming common practice in many offices. What's key here is that you aim to create work spaces that are easily adaptable so everyone can use them. Height adjustable desks are a great option, as they can be easily changed to accommodate all needs.
Be mindful that some wheelchair users may want to use office chairs when working so consider he type of furniture you'll need for this. Sturdy, height adjustable chairs will make manoeuvring in and out easier.
Meeting Rooms
They may not always be the best option when it comes to space saving, but circular meeting room tables are more accessible than rectangular ones. During meetings, everyone essentially faces each other, making it easier for lip reading and communication.
When choosing meeting room furniture, think about the amount of space people will need to move freely around the space. It's also important to consider the height of the table so wheelchairs can slide beneath easily.
Getting Around the Office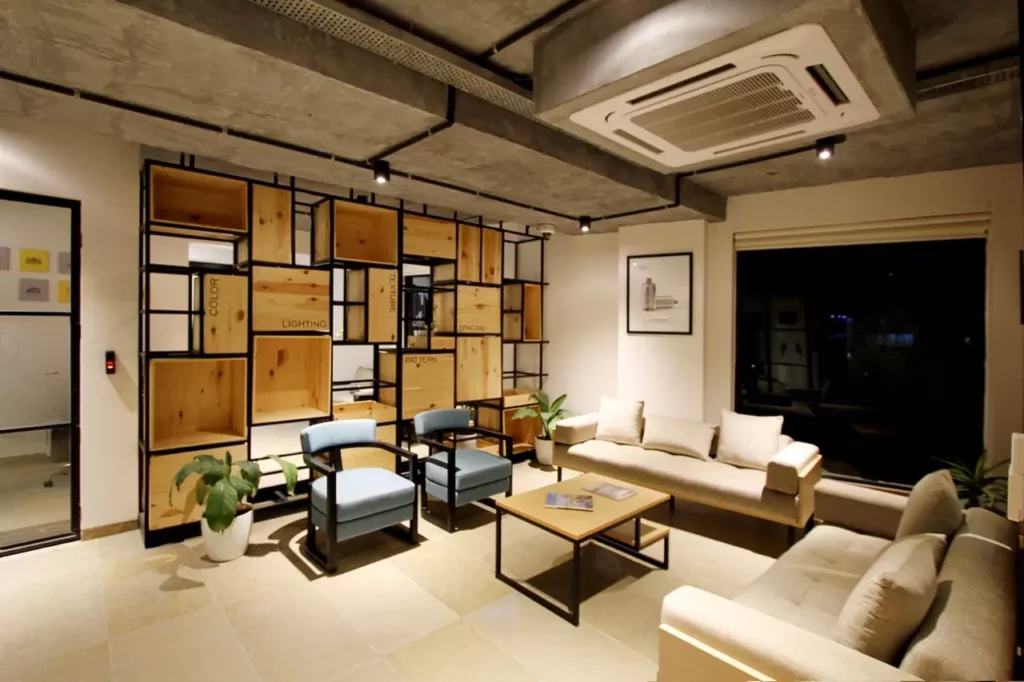 Sometimes, seemingly small things can be neglected, making getting around the office difficult for wheelchair users, so it's important to consider every touch point.
When it comes to doors, opt for lever handles as they are far easier to use than twist knobs for those with limited mobility. Where possible, try to install top hung doors as the hinge system means that the door can open forwards which is much easier for wheelchair users.
Plug sockets should also be easy to reach, whether that's on top of desks or on walls. Far too many offices still use under-desk sockets which are often difficult to access.
Kitchens and communal areas should also be easy to use with accessible sinks, furniture and cupboards.

To Sum Up
Remember that disabled members of staff don't want to feel like an exception with special circumstances, furniture or technology. They want to be able to work in an inclusive space that can be easily adapted to suit their needs.
Whilst certain design elements aren't always possible due to circumstances out of your control, the more you can do to create an accessible office, the more included your employees, no matter how mobile, will feel.
If you'd like some further advice on how to design an accessible office, get in touch and we'll be happy to help. Call us on 0121 339 5910 or visit our contact page.