In the past ten years, office design has been revolutionised. Following the rise of Silicon Valley tech giants, the way we work has dramatically impacted our working environments.
Offices were once confined by technological restrictions and social norms. Before the internet, the notion of 'working from home', didn't exist for the vast majority of people. Employees had to be in a set location, on a set floor with, most likely, a set desk. This was the only option for many businesses until relatively recently.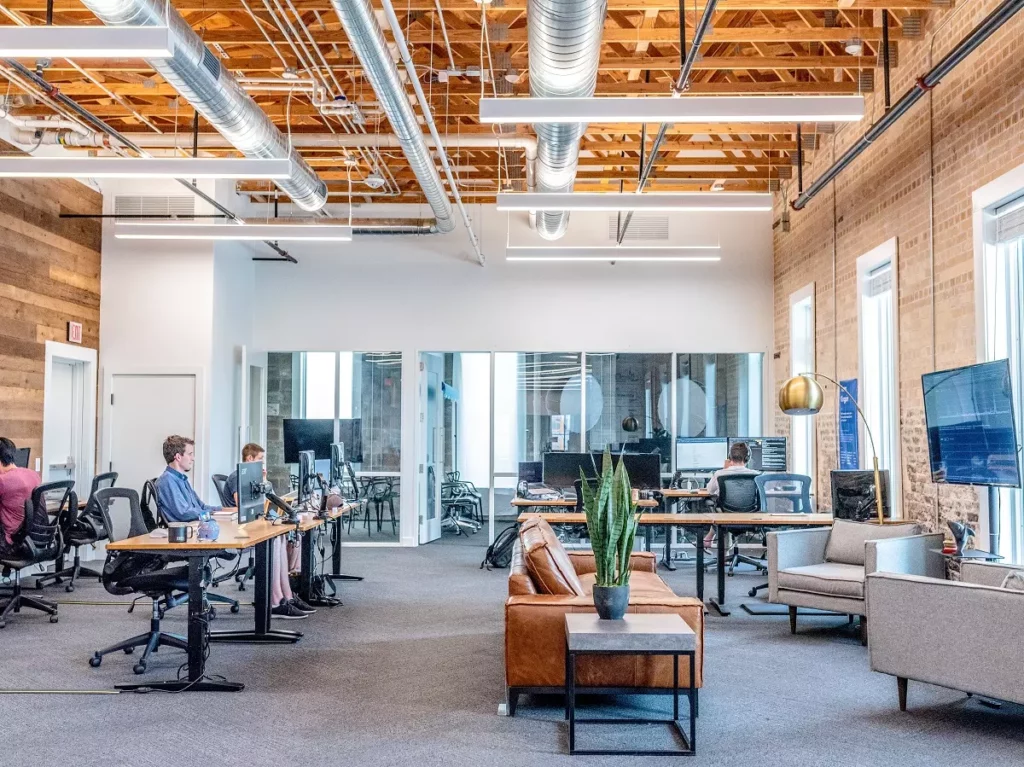 Technology has paved the way for new ways of working, which in turn, has made work more flexible, efficient and productive. Employers can now tailor office spaces to suit a whole host of working preferences.
Some people work best in a traditional desk set-up, whereas others perform best in a more relaxed environment. Taking advantage of new office design and features can really impact overall morale and productivity. To help you take advantage of this, here's our top tips on designing an office for maximum productivity.
Talk To Your Staff
The best starting point for any office redesign is to speak to the people who will be using it daily. We spend most of our weekly life at work, so being comfortable and content is paramount to productivity.
Either hold a meeting or share a survey to get a clear insight on how your staff like to work and what features (within reason) they would like to see. This could include anything from break-out spaces for relaxed meetings, secluded pods for quiet working, a communal coffee machine or hot-desks for more flexibility.
Once you have this data, you'll be in a great position to start planning your office design.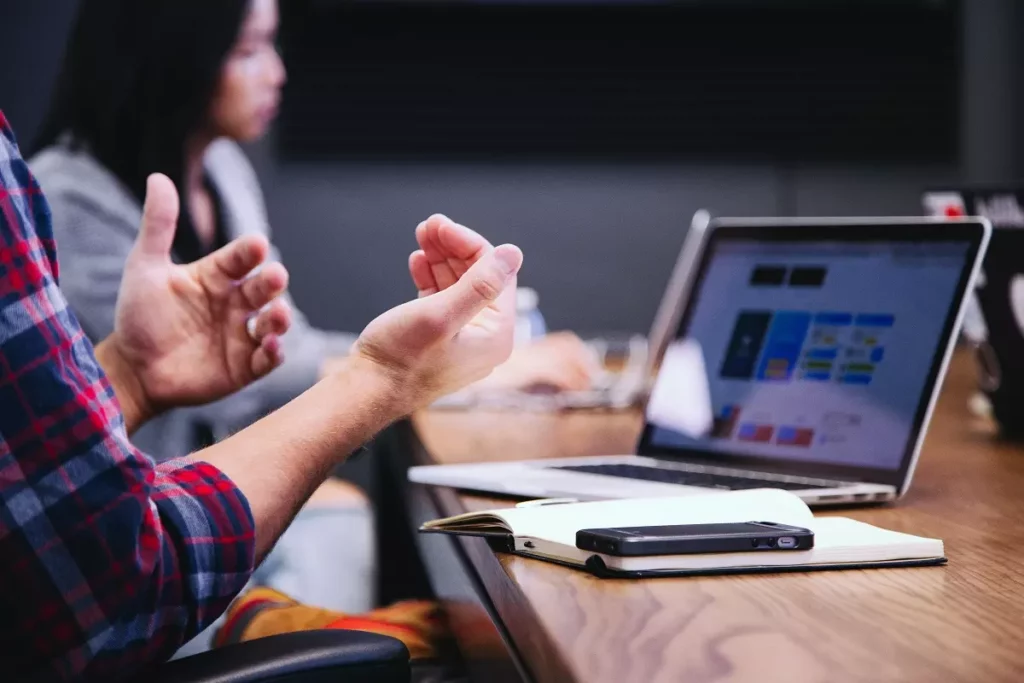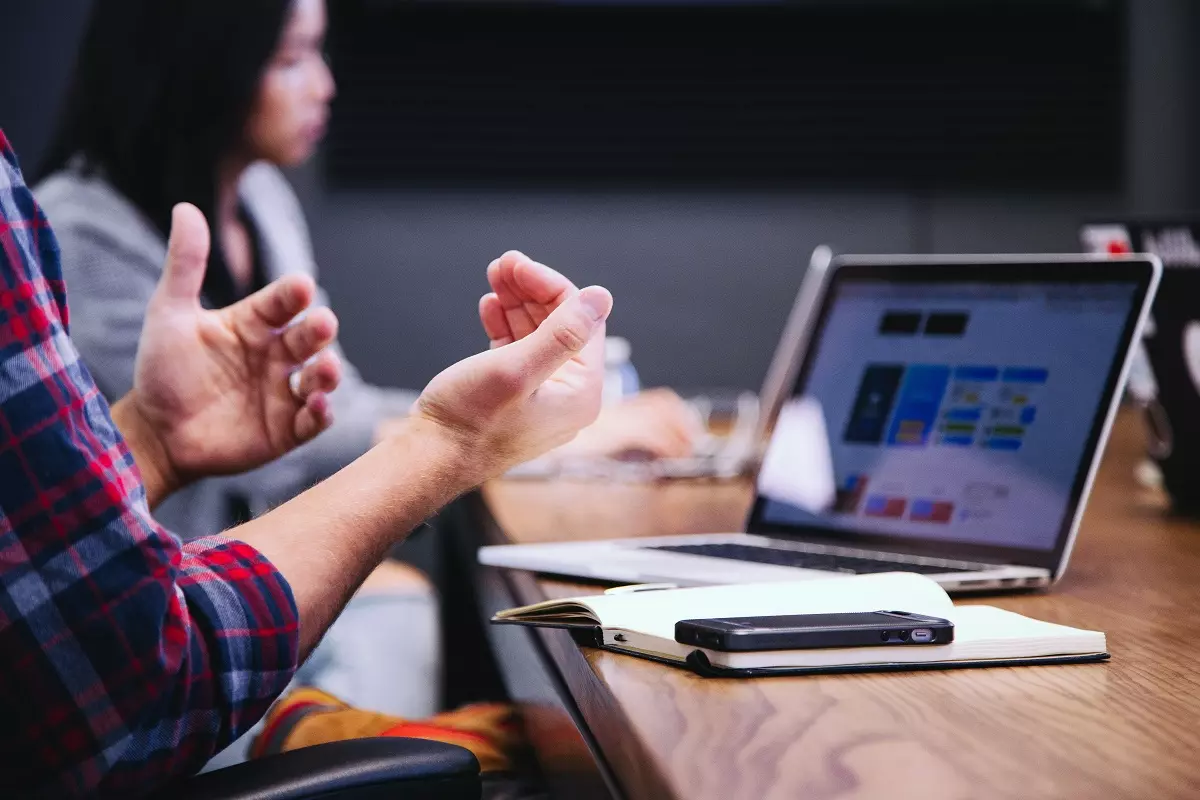 Begin With The 'Must Haves'
Start by mapping out the essential components for your office. These are the elements that are necessary for your employees to get their jobs done. Changing these things up too much may not be practical, so it's important to work out what needs to stay and where before you begin the redesign.
Once you have the essentials mapped out, it's time to plan your redesign. Here's our round-up of things to include that have been proven to boost office productivity.
Make Collaboration Easy
Communication and collaboration are two key elements essential to business. Having the means to work with colleagues across multiple teams and areas of the business can greatly impact productivity.
'Hot-desking' is an office trend that's been adopted by many businesses now employees can work from a laptop with a wifi connection. This has started to phase out the traditional dedicated desk set-up, meaning it's more commonplace for staff to move around the office and work in different spots.
Having the flexibility to move around means that people mix with different teams and members of staff. This breaks down the rigidity of having set teams in set areas, enabling staff to mingle. Accounts team members can sit with marketing, sales with HR, customer services with legal and so on.
By encouraging employees to take this mobile approach in the office, you'll find that collaboration and communication levels are boosted, bolstering overall productivity.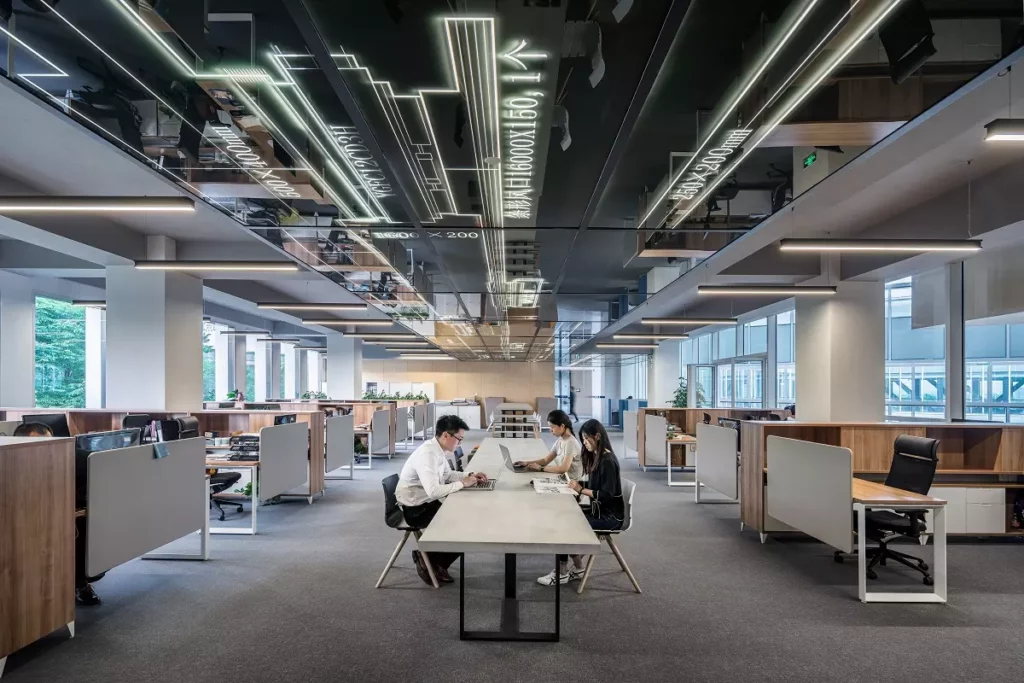 Take A Standing Approach
We all know about how detrimental sitting down all day can be to our health. Various studies have shown that being sedentary for long periods can be as bad as smoking and obesity. It's therefore little wonder that businesses are increasingly incorporating standing desks into the office.
Some businesses are even converting their meeting rooms to incorporate standing tables. So instead of sitting (or slumping) around a table, staff are standing and therefore more alert and switched on. In fact, a study by Proxyclick found that 34% of unproductive meeting time is cut by holding 'stand-up meetings.'
Open Isn't Always Best – Think About Variety
Open plan office space is a popular layout for many businesses now as they strive to encourage communication and break down barriers. However, this type of layout doesn't appeal to all businesses or members of staff.
Remember that in a completely open-plan space, noise travels far easier and distractions can be rife. People who work better in quiet environments can therefore struggle and productivity levels can dip.
So, to ensure you create the right environment for your team as a whole, think about variety. Incorporate different spaces for different people. Whilst an open plan layout may take up a large proportion of your office, include quieter working pods and zones for those who prefer to be away from distractions.
Meeting rooms can also double up as private working spaces for those who need to write reports or do tasks requiring full concentration. By having this amount of variety, you'll provide an office with different environments to suit all members of staff.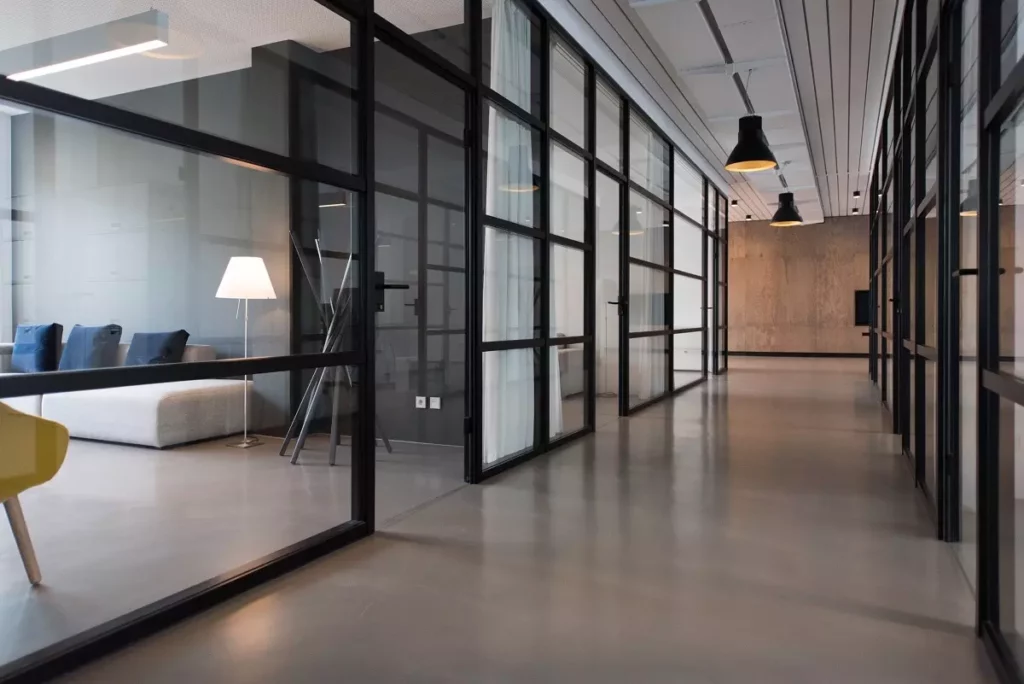 Added Extras
If you have the budget and would like to include additional features to help productivity, there's plenty you can do. From a simple coffee machine to sleep pods – offices features are getting more quirkier as time goes on.
Think about the product or service you offer and how you can tie this into any office features. For example, a sportswear brand will likely endorse healthy living so may incorporate treadmills and gym equipment for staff.
Health and wellbeing is a top priority when it comes to staff morale and productivity. So why not include an area in the office that can be easily transformed into a yoga space at lunch. Buy in some mats and invite a freelance yoga teacher in at lunch. It's surprising how much a yoga class can do for the mind.
To Sum Up
When redesigning the office for maximum productivity, it's important to put your staff first. Sometimes it's easy to get carried away with how you want the office to look, but ultimately, it has to work for them. Have open conversations with your staff to inform your design decisions and you'll be able to create an office environment which suits your team as a whole. You may even find that they'd like to relocate offices altogether, in which case you'll need to design a new space too!