Technology has become a huge part of our everyday lives. From smartphones to voice assistants and all the apps and gadgets we use in between. The great thing about technology is it allows us to work smarter and is a huge convenience. After all, it wasn't so long ago that you'd have to go to a library for the kind of stuff Siri can tell you in seconds. We use technology so much within our personal lives, but what about our work life too?
Beyond apps or gadgets, there's a wide array of smart technology that's drastically changing the workplace. Focusing on the office experience as a whole, technology can greatly improve everything from your business output from how effective staff work. It can even enhance the experience you can create in a boardroom when pitching to clients or investors.
If your office is yet to embrace workplace technology, here is an explanation of what it is, along with some of the latest innovations to take note of.
Understanding Workplace Technology
The CBRE report for 'The Changing World Of Work Trends 2020', states "Around 60% of companies expect technological innovation to have a high or very high impact on their businesses over the next three years." When we think about the typical office space, however, things are very different. It's usually a simple desk and computer within a designated space. The decor is bland and the lighting is a harsh yellow. The old and the new don't work cohesively together, which is why change is on the horizon.
In 2020 and beyond, workplace technology is drastically changing both how and where we work. Technology in the workplace is about smarter working to save costs and boost overall efficiency. Automation plays a huge part, as does predictive behaviour technology. Within the design of our offices, technology is allowing for adaptive and collaborate spaces. By taking user experience into consideration, employee satisfaction and productivity will be increased.
Artificial Intelligence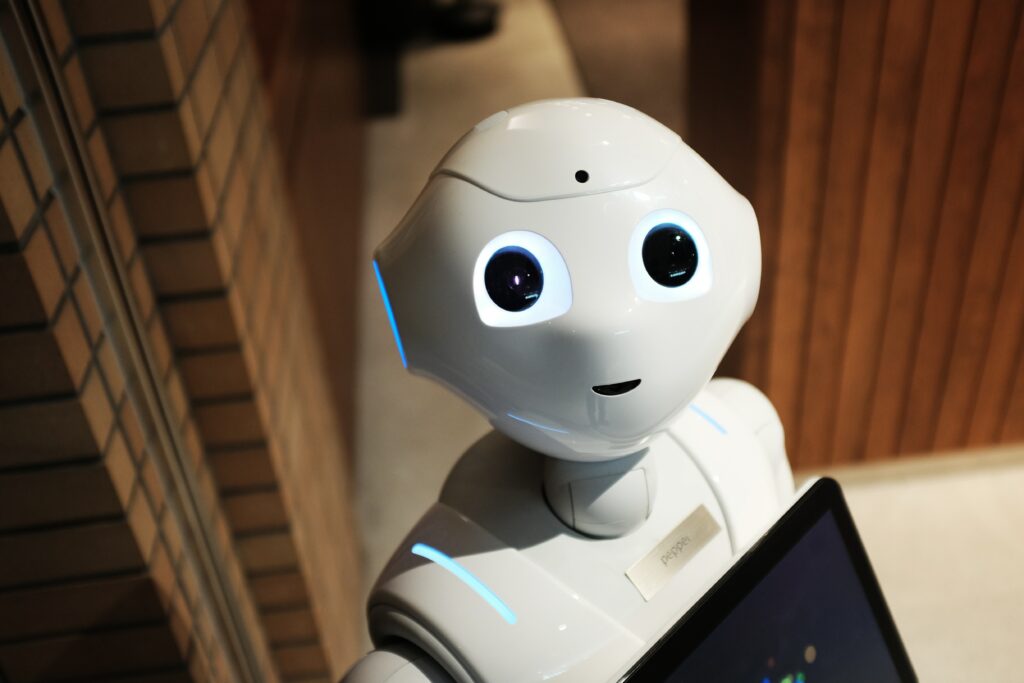 We all lead busy lives these days and our work life is no different. In an office, you may have an increasing amount of tasks to do in a short space of time. However, artificial intelligence is helping us streamline our duties. It can be as simple as predictive text when we are writing emails, to voice assistants booking meeting rooms on our behalf.
Across all industries, artificial intelligence is helping us work smarter. Within an office environment, the focus is on replacing repetitive or time-consuming tasks with automated systems. However, it's also about allowing employees to work from anywhere as companies move away from I.T departments and onto cloud-based systems.
The shift also taps into the growing trend of outsourcing freelancers. Now it's easier than ever to complete the onboarding process due to technology such as Slack, Monday and Google Docs.
Lighting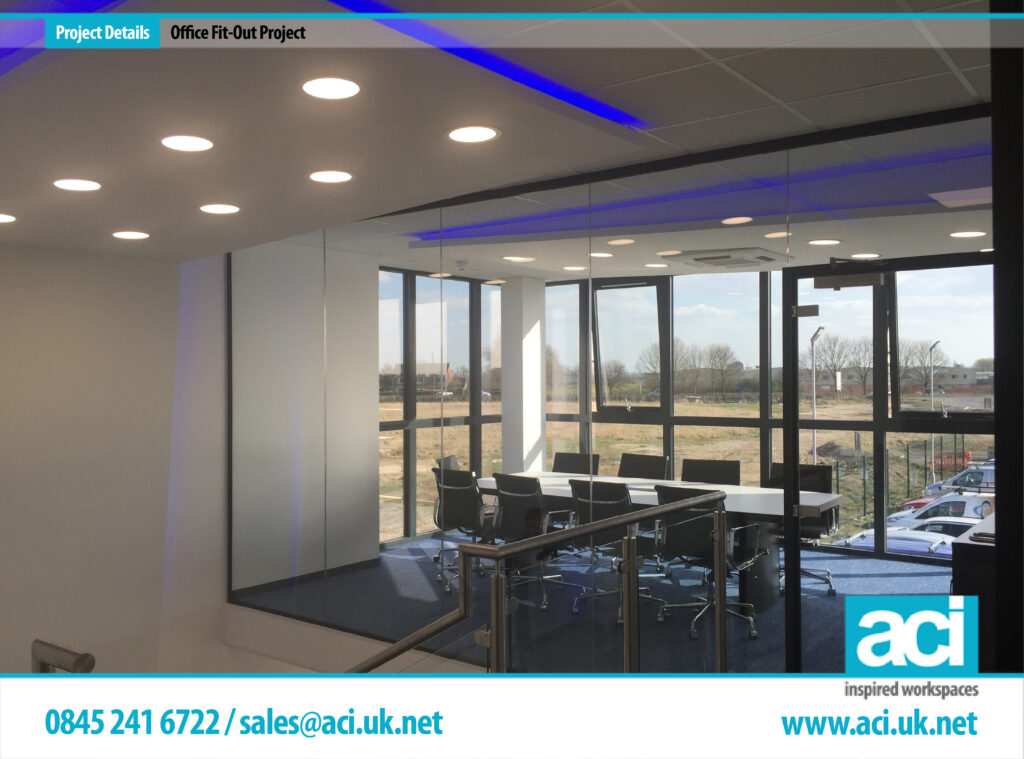 According to the World Health Organization, the majority of humans are spending 90% of their time indoors. When it comes to long hours spent working in an office, the right lighting can make all the difference.
Harsh yellow strip lights are being replaced in favour of creating bigger windows to let more natural light in. But, natural light can't always be relied on in the evening or during the winter, so what's the solution? Technology is answering the call in the form of adaptive lighting that is in sync with our circadian rhythm. When our circadian rhythm is out of balance, employees can feel lethargic at their desk or unmotivated.
Instead, adaptive lighting customises the brightness and warmth of your office and open spaces throughout the day. Lights can also be different colours which taps into chromotherapy. The idea is that each shade of light represents a different tone or mood. Similar to how humans and plants need the sun to survive, adaptive lighting is following the same principle by tailoring the lighting to maximise productivity.
Biometrics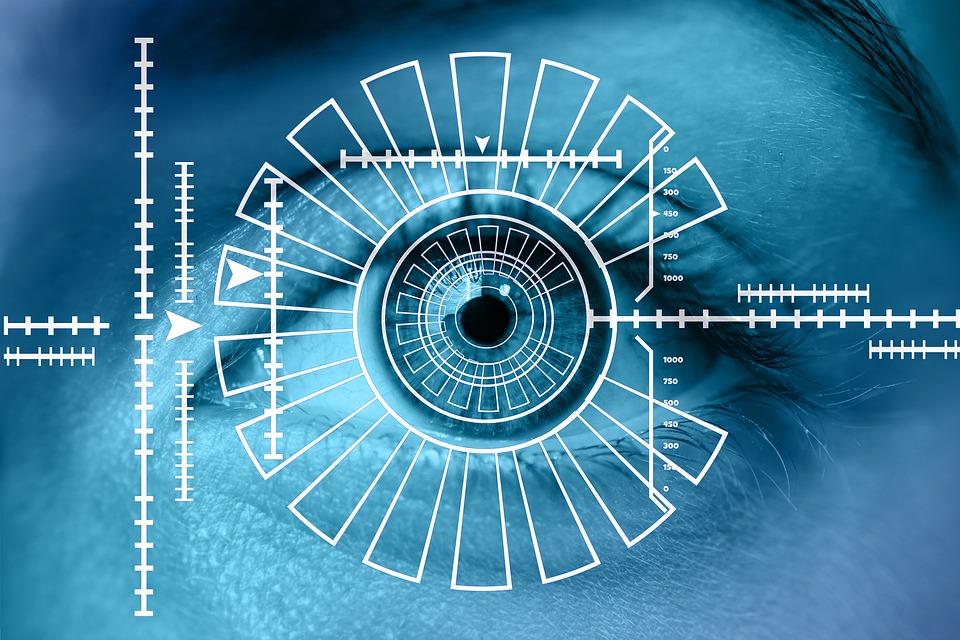 If you've travelled through an airport recently, you may have noticed automatic ticket readers that scan your face to confirm your identity. The same technology is now in the workplace too, replacing the need for manual sign-ins. If employees forget their I.D badge, biometric technology will scan their face or fingerprints to correctly identify them. In many cases, biometrics are replacing the need for I.D cards altogether. Given how these can be easily lost or stolen, this new technology is making waves in the workplace.
Biometric technology is highly intelligent and requires a matter of seconds to work. Compare this with having employees or visitors manually sign in and have their I.D checked etc, and both time and money are saved in the long run. In the case of security checks, it's also reducing congestion in crowded areas. The result is better customer satisfaction without comprising on security.
To Sum up
Technology is hugely changing how we do business and where. In the office, workplace technology is replacing resource-draining systems with more efficient solutions. The main objective for embracing workplace technology is to maximise employee satisfaction and overall business performance. After all, innovation is how we move forward and generate new ideas, so as a business it makes sense to tap into this within your workplace.
Going forward, workplace technology will feature heavily within the design of our offices too. Here at ACI, we work on creating some of the most inspiring work environments the UK has ever seen. We've completed projects across the whole of the UK including Nottingham, Derby, Leicester, Birmingham and Manchester. Our team has over 100 years combined experience in bringing the latest innovations to your office space.
If you'd like to find out more about workplace technology in your office, call us on 0115 939 7572. We're more than happy to help.